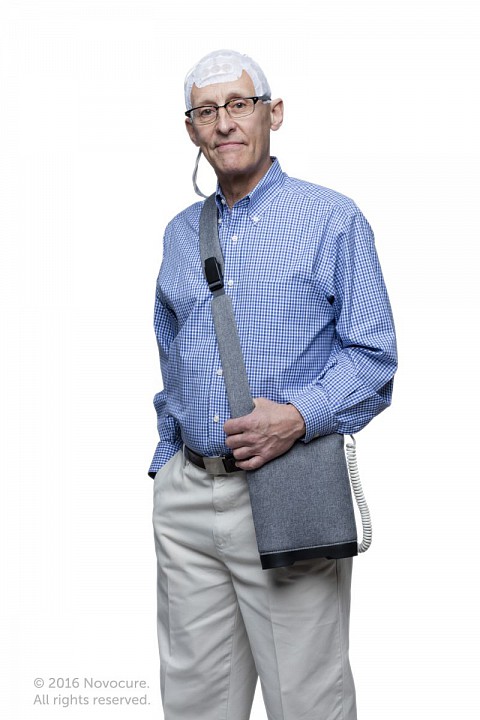 ST. HELIER, Jersey--(BUSINESS WIRE)--
Novocure (NVCR) announced today that the U.S. Food and Drug Administration (FDA) approved its premarket approval (PMA) supplement application for Novocure's second generation Optune system. The new smaller, lighter Tumor Treating Fields (TTFields) delivery system is now available to glioblastoma (GBM) patients in the United States.
This Smart News Release features multimedia. View the full release here: http://www.businesswire.com/news/home/20160713006423/en/
Novocure designed the second generation Optune system to make treatment with TTFields more convenient and manageable for GBM patients. The new model features a TTFields generator that is less than half the weight and half the size of the generator in the first generation Optune system. Including its battery, the second generation Optune system weighs 2.7 pounds, compared to the first generation system that weighs 6 pounds. Novocure reduced the size and weight of Optune by utilizing novel digital signal generation technology. Additional improvements include: easy-grip texture that allows for better handling; a battery indicator that displays power and alerts patients when to change the battery; a light-detecting sensor that auto-dims the device and charger in the dark; and a "No-Stop Swap" feature that enables patients to change batteries or power source without disrupting delivery of TTFields therapy.
Novocure started offering the second generation Optune system to patients in Germany in October 2015 and has since made it available to all new patients in Europe.
"From the start, Novocure's mission has been to improve the lives of cancer patients," said Mike Ambrogi, Novocure's...
More