Tesla yesterday released a hardware update to its autopilot function which is likely to improve safety.
Tesla is likely to report a strong quarter on the back of strong delivery numbers.
The SolarCity deal will continue to be a drag on Tesla stock.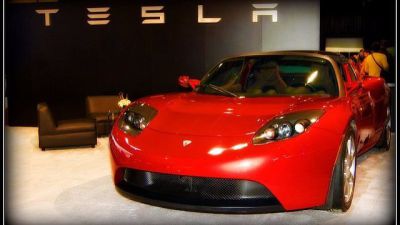 On Wednesday, October 26th, Tesla (NSDQ:TSLA) will announce the results of what has been quite an eventful and tumultuous quarter. Tesla stock is down more than 10% since the last earnings report, largely due to the increased risk from the SolarCity merger. Tesla shareholders are scheduled to vote on the deal on November 17th. There has been some good news too for Tesla. It reported strong delivery numbers for the quarter, and yesterday released a hardware update to its autopilot feature. The new autopilot is expected to make driving safer. In a release Tesla stated that:
"As of today, all Tesla vehicles produced in our factory – including Model 3 – will have the hardware needed for full self-driving capability at a safety level substantially greater than that of a human driver,"
Musk also told the reporters that Tesla plans to do a cross-country ride from LA to New York "without the need for a single touch" by the end of 2017. This will put Tesla ahead of its rivals in the self-driven cars space. The new launch will definitely help the sentiment going into the earnings.
Also Read: Should Tesla Motors Inc (TSLA) Worry As Apple Inc (AAPL) Beefs Up Project Titan?
Tesla Will Report A Strong Earnings
Tesla is likely to report very strong Q3 earnings. It has already topped analysts estimates for vehicle deliveries in the third quarter. The company delivered 24,500...
More