GBP/USD continued to consolidate to start this week, but has drifted higher during the 2/25 session so far. The 1H chart shows cable marching higher, and breaking a projected resistance as it tests the 1.67 handle.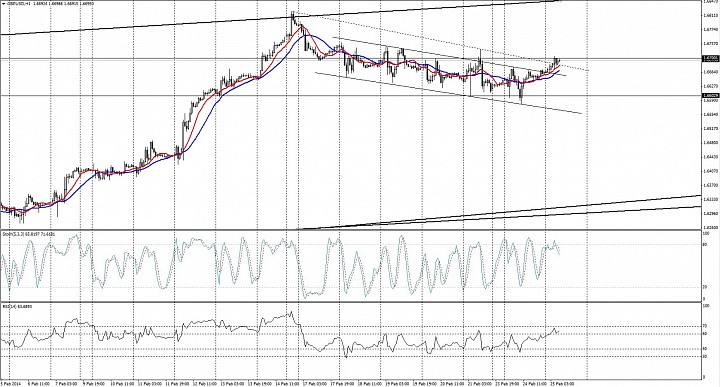 (GBP/USD 1H chart: Click for full size)
This 1.67 area is going to test the US session. As I get ready to post, GBP/USD has pushed above 1.67. The CB Consumer Confidence report from the US at 10AM ET is the next event risk that can let the market decide whether to hold above 1.67 to challenge 1.68 and the highs just above. 
During the European/UK session, the GBP might have gotten some boost after the BBA reported 50K mortgage approvals for January. This is the highest reading since Sept. 2007. But the market should have a very short memory of this and move on.

(BBA mortgage approvals: click for full view)