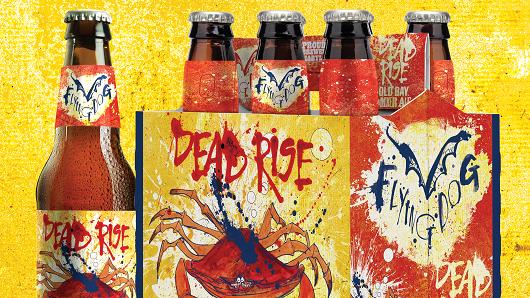 For the second year, Maryland craft beer company Flying Dog will release its "Dead Rise Old Bay Summer Ale," according to Yahoo Finance.
According to Yahoo, the first brewing of the product came about during the 75th anniversary of McCormick's (NYSE: MKC) famous Old Bay seasoning. However, due to high demands, the company had to focus on distributing just in the surrounding areas.
"In 25 years, we've never seen more demand for a craft beer, even before it was released," Chief Marketing Officer Ben Savage said in a statement, according to Yahoo. "To be able to send the beer to new markets, which have healthy amounts of Maryland pride, is really exciting."
This time around, however, the company is a little more prepared, Yahoo reported. Flying Dog will now be distributing to New York, New Jersey, Virginia, Pennsylvania, Delaware, Ohio, West Virginia and North Carolina.