Chinese stocks are not as exuberant as European, Japanese (which are rolling over), and US markets at the open as they cling to unchanged for the day and week (despite margin debt rising to a six-week high). The main event in AsiaPac trading appears to be a huge re-entry into the EUR-ANY-EM-FX carry trade as The USDollar gets pummeled against Asian FX (despite EUR weakness). PBOC weakened the Yuan fix by the most in 8 days to its lowest in 2 weeks.
Japanese stocks soared during the US session but are fading at the open...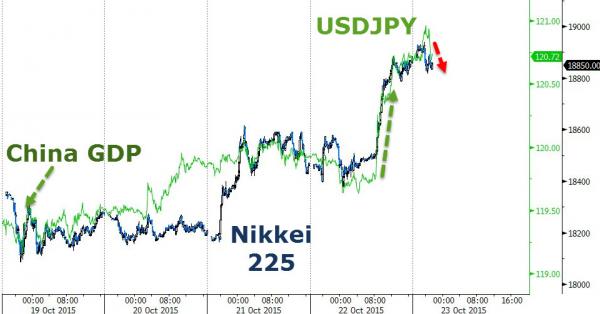 Chinese stocks flat in the pre-open...
As The Dollar gets pummeled against Asian FX...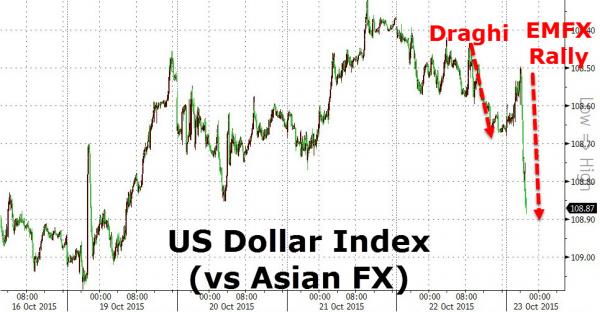 and PBOC weakens the Yuan Fix...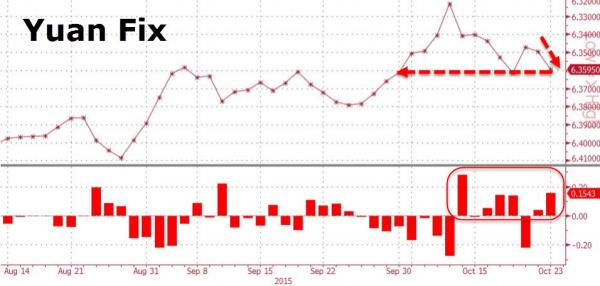 With Offshore Yuan pushing to 1-month lows...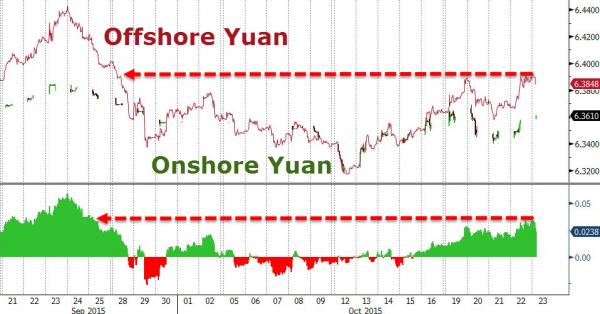 Finally, it's almost as if China never shook up the world's carry trading malarkey... only Chinese stocks are still feeling the pain...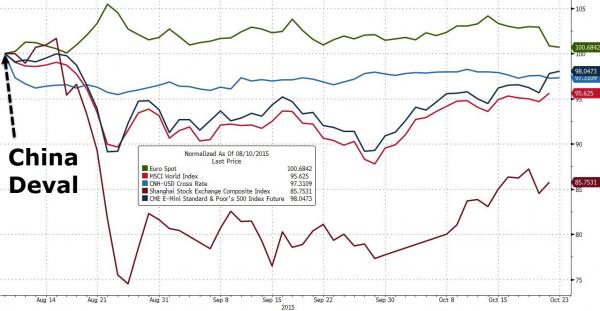 Charts: Bloomberg