Apple (AAPL) shares have rebounded sharply since plunging from heights of around 132 to 92.00 as we can see in the daily chart. As price came close to 124.00 last week, it came to a critical juncture and resistance. The daily chart shows that price entered the support area of a triple top that formed from February to July. This price top now serves as a key resistance. 

AAPL Daily Chart 11/9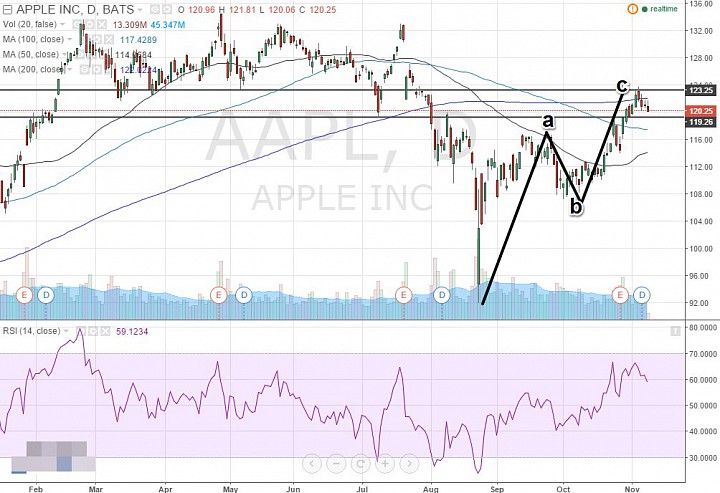 (click to enlarge)

The resistance has caused several down days now. If price fails to push above 124 in the next bullish attempt sometime this week or the next, we are likely going to see some subsequent bearish attempt with downside risk first towards 112 and 108. below that the 100 psychological level and even the 92.00 low would be in sight. 

In the 4H chart, the only sign of possible a bearish attempt is the bearish divergence we saw develop between price and the RSI. If the stock market in general consolidates instead of continuing its recent run-up, we should also see AAPL in more bearish action at least in the short-term, within the context of a medium-term consolidation.