A filing with the Securities and Exchange Commission revealed today that Starboard Value has increased its stake in Brink's. After the first reports of the activist firm's movement on the stock, shares climbed as much as 4.3% to $29.62 per share.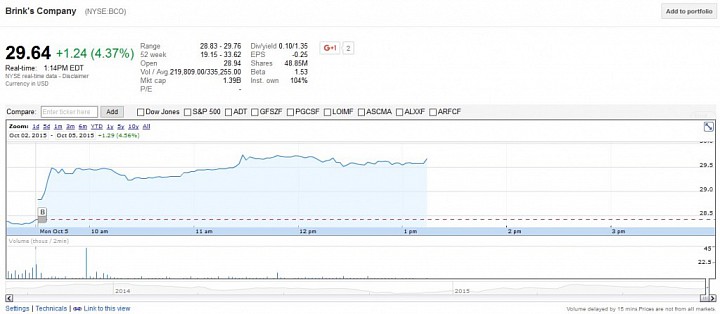 Starboard had already been the largest shareholder of Brink's as of July 28 when it had an 8.9% stake in the security company. The firm said in a filing that it has raised its stake to 12.4% and that it intends to try to push for change there.
In a press release, Starboard said it sent a letter to Brink's board, saying that "a strategic combination with another global cash logistics company" could help...
More