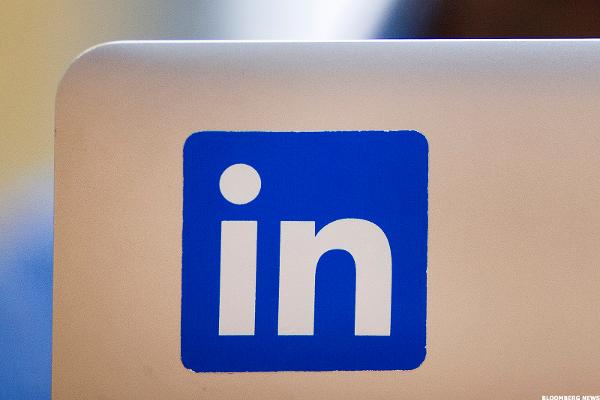 NEW YORK (TheStreet) -- Shares of LinkedIn (LNKD) were slightly up in early-morning trading Friday after the professional networking company posted results that exceeded analysts' expectations for the 2016 second quarter.
After yesterday's closing bell, the Mountain View, CA-based company reported adjusted earnings of $1.13 per share, well above analysts' forecasts of 78 cents per share.
Revenue came in at $932.7 million for the quarter, topping Wall Street's estimates of $898.3 million.
Cumulative members jumped 18% to 450 million year-over-year...
More