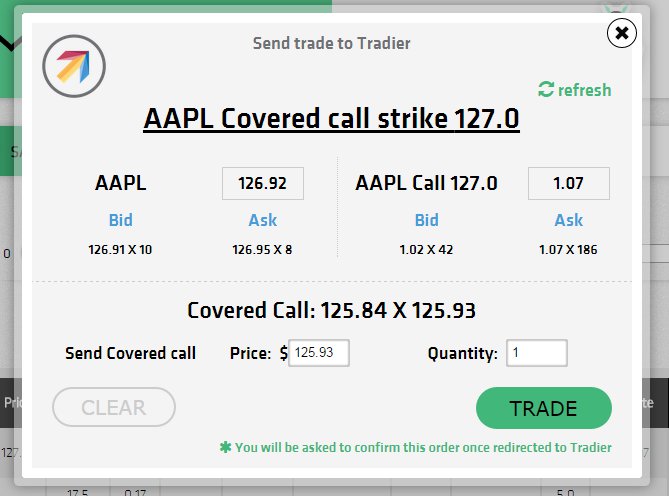 Option Samurai has integrated with Tradier brokerage to allow you to enjoy our scanner for FREE!
With Tradier integration you'll receive:
Real Time data for free – Scan for the best options using real-time data with no extra cost.
Trade directly from the chart – Read more here
Get Option Samurai for FREE – Get Option Samurai for free for 1 year (when opening a new Tradier account). If you already have an account – get Option Samurai for free with 8+ monthly trades (or get 50% off). Read more here.
Of course you can also enjoy our amazing features like:
One click scanners – Find the best trades with our pre-defined scans
A better way to measure and use Implied volatility (read more here).
Market widget to help you stay on top of the market trend and volatility
Trade checklist (Read more here)
Perform scans on custom lists
Companies fundamental data and unique calculations such as: stock score, dividend yield, payout ratio, stock trend, insiders, buybacks, etc. (read more here).
and more…
The post Use Option Samurai for FREE with Tradier appeared first on Option Samurai's Blog.