US Department of Commerce released Prelim GDP report today which shows that GDP growth decelerated in fourth quarter. According to the report real GDP increased 2.4% in fourth quarter of 2013. The growth rate was .8% point less than the advance estimate released in January.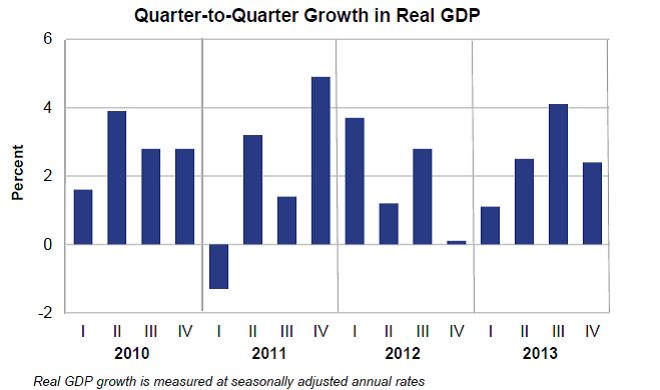 Slowdown in GDP growth reflected a slowdown in inventory investment. However final sales of domestic product rose 2.3% almost as much as the 2.5% growth in the third quarter. A larger decrease in federal government spending and downturns in federal government spending and downturn in housing investment are also the reason for slowdown. On contrary, exports, consumer spending and business investment accelerated.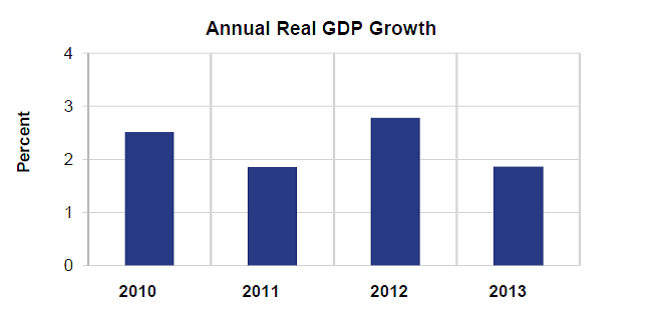 Looking at the annual GDP, for the full year 2013, real GDP increased 1.9% same as the previous estimate.
US Dollar is trading lower against all its major counterparts however no significant move was seen in the market. Maybe because investors were expecting the weak report because of the earlier weak data which is used to calculate GDP and also because of the adverse weather conditions.