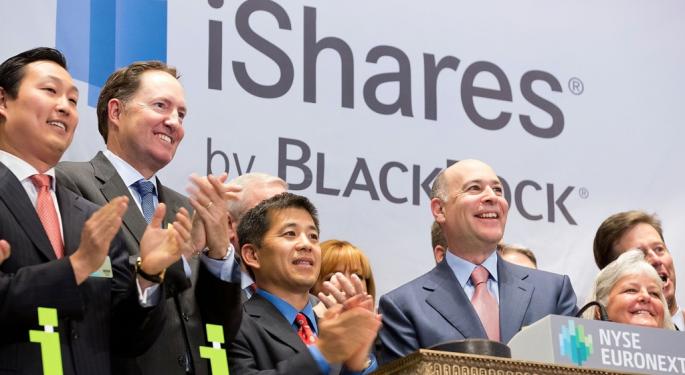 Credit Suisse's Craig Siegenthaler upgraded the rating for the company to Outperform, while reducing the price target from $438 to $382.
While detailing the seven reasons for the company's outperformance, Siegenthaler noted that the recent market turmoil had offered an attractive entry point for the stock.
Analyst Craig Siegenthaler said that several investors had sold off BlackRock's shares over the past six months due to concerns surrounding the asset management industry, rather than any issues at the company. He added, however, that in view of BlackRock's strong positioning for many of these broad-industry issues, several of these points may prove to be "drivers for future relative outperformance" for the company.
In the report Credit Suisse noted the seven reasons why BlackRock should outperform:
Higher EPS & Net Flow Visibility - Despite higher growth, BlackRock's core fundamental metrics exhibit "modestly lower volatility than peers," given the diversification...
More