Anadarko shares are down over 7% to 7-month lows following a home blast near a vertical well operated by the company causing it to shut all its vertical wells in northwestern Colorado while it investigates the cause of the blast, which killed two people.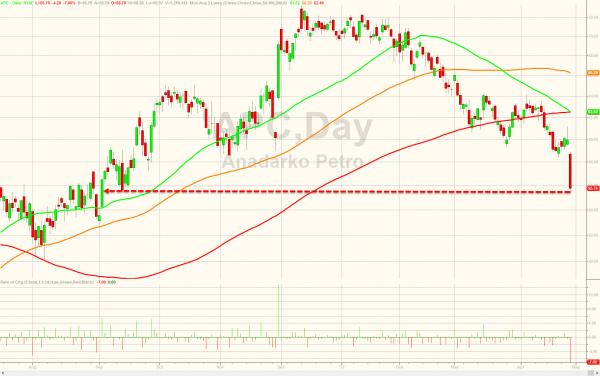 As OilPrice.com's Irina Slave reports, the number of wells in the area that the company operates is more than 3,000, with a combined output of 13,000 net barrels of oil per day.
Anadarko has tasked local field personnel to check the production equipment at the wellheads and the underground lines that connected them. The local...
More