The GBP/USD rallied sharply and is about to end the week challenging the 2014-high. A break above 1.70 would open up the 2009 high at 1.7040. A break above that then opens up 1.75 and 1.80.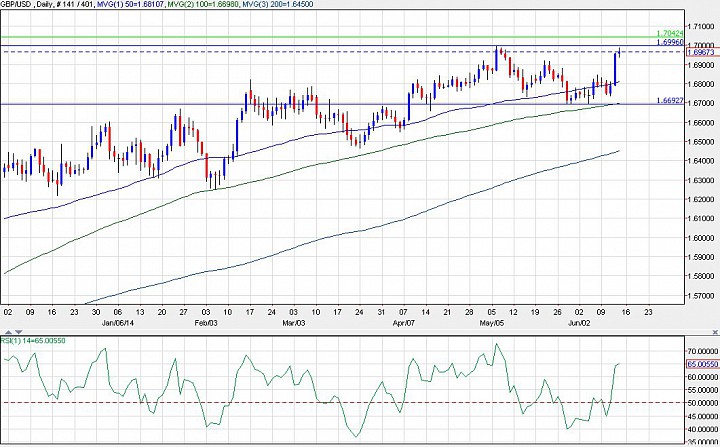 (gbpusd daily chart, 6/13)
If you go by the range breakout projection and base the range on the 1.6692-1.6996 consolidation, then a break above 1.70 should target 300 pips higher, towards 1.73.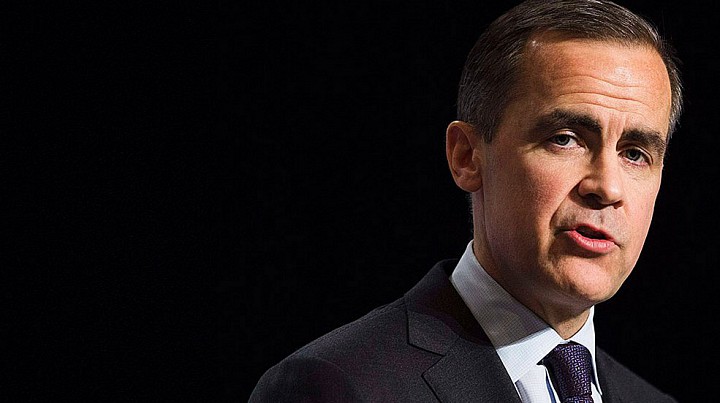 (Mark Carney, governor of the BoE)
There was no scheduled economic release, but BoE Gov. Mark Carney spoke. Essentially he noted that he was NOT concerned a strong sterling. He also said that the a
rate hike might come sooner than the market has expected
. This sent the GBP/USD skyrocketing toward the high on the year.