With 1998/99 analogs abounding, we thought it worth looking at a more ominous similarity. The breadth of the US equity market is "narrowing" dramatically; and bad breadth was a big flashing red feature of 1999.
US equity market breadth is the narrowest in over 2 years...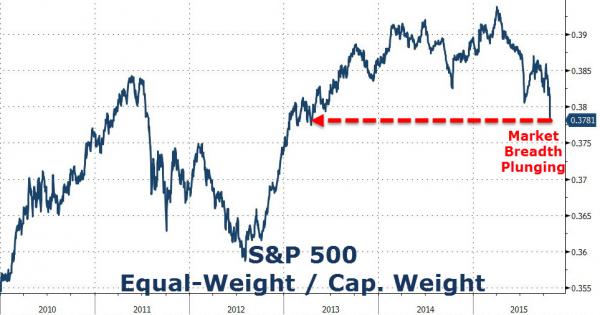 As equal-weight is underperforning cap.weight by 2.4% over the past 12 months - the biggest decoupling since 2008.
This is not the chart of a broad-based beginning to another leg of the bull market.
Charts: Bloomberg