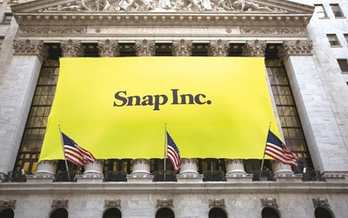 Stocks to watch on Monday:

Baidu (BIDU) - have to agree with Cantor that the market misunderstood the consensus numbers on Baidu. The $350 target should draw some investors back this week.
Twitter (TWTR) - the social-media stock broke to new 2-year highs outside of the short spike on the buyout rumors last year. One shouldn't expect Twitter to hit any resistance until $25.
Snap (SNAP) - firing recruiters isn't a good sign that Q3 went well. Be prepared for disastrous numbers considering Snap is so far from turning a non-GAAP profit.
Click on the Sign in/Sign up button in the top right corner to join for free to comment on your stock moves for tomorrow.
Click on the Follow button to get daily blog posts from Out Fox The $treet.
Disclosure: Long BIDU, TWTR