Warren Buffett would be the first to admit that not every stock pick he makes is successful. Although most of the holdings in Buffett's Berkshire Hathaway (NYSE:BRK-A) (NYSE:BRK-B) portfolio have done pretty well this year, there are several stocks that haven't.
Verizon Communications (NYSE:VZ), General Electric Company (NYSE:GE), International Business Machines (NYSE:IBM), United Parcel Service (NYSE:UPS), and Phillips 66 (NYSE:PSX) currently rank as Buffett's worst stocks of 2017 so far. Here's why.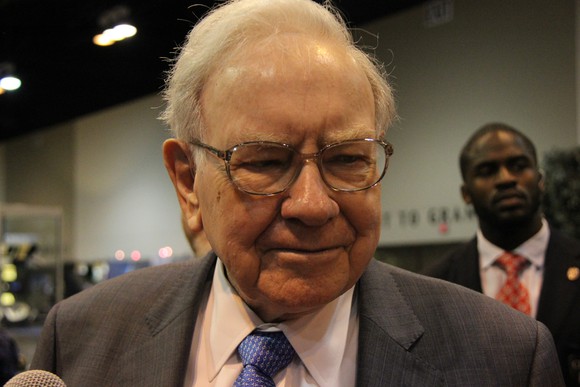 Verizon: Biggest loss but smallest stake
Verizon has been Warren Buffett's worst stock by far in 2017. Shares of the telecommunications provider have fallen 13% year to date. To Buffett's credit, though, he sold most of his stake in Verizon in the fourth quarter of 2016. His current position in the stock doesn't even amount to a rounding error in Berkshire's financial figures, making Verizon the smallest stake Berkshire has in any company.
The big problems for Verizon are that its revenue and earnings are declining. Verizon's wireless business is especially struggling. After holding out longer than its major rivals, the company finally decided to offer unlimited data plans to wireless customers in the first quarter. That could help Verizon keep more of its subscribers and even attract new ones. I don't expect Buffett to buy more shares anytime soon, though.
General Electric: Losing the expectations game
General Electric (GE) stock is down close to 9% so far in 2017, making it Buffett's second-worst stock of the year. Unlike Verizon, though, GE's bottom line improved considerably in the first quarter compared to the prior year period. So why have...
More