Invest with Confidence. Are you a financial professional? Stay on top of your portfolio with Benzinga Pro's real-time newsfeed and alerts and never miss a headline again.
Don't miss the chance to try it FREE today.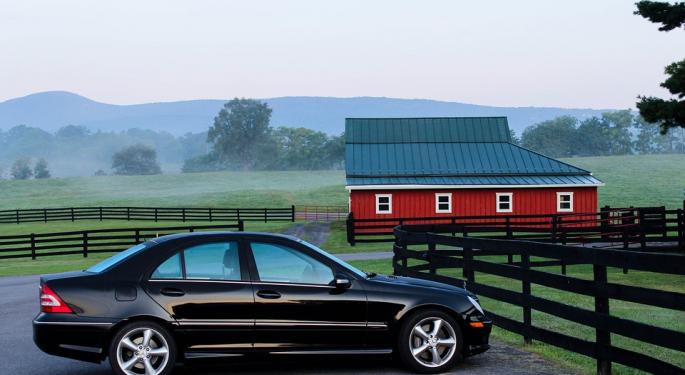 Ride-hailing services surpassed rental cars and taxis in the business travel space and Uber accounted for more than 43 percent of the ground transportation category in the first quarter, according to a data from Certify.
Certify, which makes travel and entertainment expense management software, announced the results of its latest SpendSmart report for the first quarter of 2016. The data shows that corporate travelers' preference for ride-hailing services is at an all-time high.
After analyzing more than 9 million business traveler receipts and expenses, Certify said ride-hailing transactions sequentially grew 4 percent in the first quarter and currently represents 46 percent of the total ground transportation category.
According to the data, ride-hailing receipts tracked in first quarter came exclusively from leading service providers Uber and Lyft, which grew by 44 percent and now represents nearly 2.5 percent of all ground transportation transactions.
"Uber's continued success and Lyft's recent growth with the business travel market is really being driven by three factors: cost, convenience and customer satisfaction," Robert Neveu, CEO, Certify, said in a statement.
The ever increasing popularity of ridesharing firms is visible on the shares of car rental companies such as Hertz Global Holdings Inc HTZ 1.69% and Avis Budget Group Inc. CAR 3.58%. Shares of Hertz Global have dropped 35 percent this year, while Avis Budget stock declined 33 percent.
Meanwhile, automakers too are confident on the prospects of ride-hailing companies and the recent $500 million investment of General Motors Company GM 1.46% in Lyft is a telling proof of this.
"These ride-hailing services have perfected a model that allows employees to choose the kind of experience they want when traveling for business while also saving the company a great deal of money in the process," Neveu added.
© 2016 Benzinga.com. Benzinga does not provide investment advice. All rights reserved.