Invest with Confidence. Are you a financial professional? Stay on top of your portfolio with Benzinga Pro's real-time newsfeed and alerts and never miss a headline again.
Don't miss the chance to try it FREE today.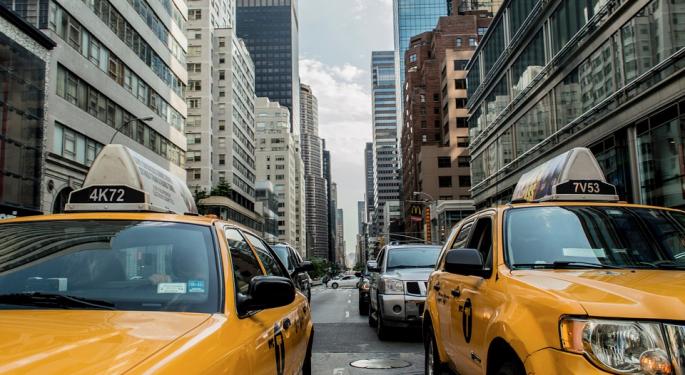 Ira Sohn 2016 is minutes away from kicking off; the event is scheduled to begin at noon EDT.
To see a full schedule, click here.
Tune in here to find updates as Benzinga reporters receive them live at the event. Or visit
https://twitter.com/search?f=tweets&vertical=news&q=%23sohn2016&src=tyah
on Twitter to get the unfiltered feed from everyone on Twitter.
Times below are in Eastern.
2:33pm VR Capital done presenting. Stan Druckenmiller is next.
2:20pm VR Capital likes Greek bank stocks.
2:17pm Smith says Westrock worth $71/share by end of next year, concludes presentation.
2:11pm Smith says Westrock WRK 1.63% is a defensive company and is undervalued; adds dividend has room to increase.
2:08pm Smith says Depomed is substantially undervalued.
2:07pm Smith says Depomed did not engage with Horizon Pharma HZNP 2.95%, took highly aggressive 10% poison pill.
2:05pm Smith says Depomed management wants more M&A, has attractive assets, adds Depomed is attractive to strategic acquirers.
1:59pm Starboard's Jeff Smith talking Depomed DEPO 2.86% on stage, says company has lack of experience in Phase 3 trials.
1:18pm Sohn on a break.
1:14pm Palihapitiya says Amazon turned $18B cost into $200B value.
1:11pm He adds Amazon will be $1.5 trillion business by 2025.
1:09pm Social Capital's Chamath Palihapitiya says Bezos continues to disrupt market.
1:03pm Social Capital's Chamath Palihapitiya talking Amazon.com, Inc. AMZN 0.35%, says he's extremely confident in Prime. Says Facebook and Twitter can't build same infrastructure.
1:00pm Social Capital's Chamath Palihapitiya presenting now.
12:56pm Khourney says Hyatt worth $79, adds drivers of growth are adding hotels to system.
12:55pm Long Pond's Khoury highlighting comments from Warren Buffett that an ideal business is one that takes no capital but grows, hinting Hyatt does this.
12:54pm Chanos says SolarCity gets into financial trouble by 2018. Says he made a mistake covering Sunedison Inc NYSESUNE.
12:53pm Chanos on Tesla: "I think they will definitely need to raise capital."
12:46pm Long Pond Capital's John Khoury at Ira Sohn Discussing Hyatt Hotels Corporation H 0.93%, sees 65% upside.
12:42pm Long Pond's John Khoury next up to present.
12:40pm Waters sees bank taking losses on unfinished projects.
12:39pm Block says Bank of the Ozarks will take losses via large bets, doesn't require personal guarantee from developers.
12:37pm Chanos says investors are valuing Cheniere on a "hoped for" income stream.
12:34pm Block calls Bank of the Ozarks business model "ass backwards."
12:29pm Block talking Bank Of The Ozarks Inc OZRK 4.06%. Stock down 10 percent. Block says bank has $6.3 billion unfunded off balance sheet, adds it can come under severe pressure.
12:27pm Carson Block takes stage.
12:24pm Larry Robbins discussing Anthem/CIGNA deal, said merger likely to go through. "Even if the deal doesn't close the stock still goes higher.
12:23pm Glenview's Robbins says even if Anthem ANTM 1.9% deal doesn't close, stock will go up; believes market pricing in 1/3 chance merger closes.
12:21pm Valeant shares fall as Kynikos' Chanos says he's still short Valeant Pharmaceuticals Intl Inc VRX 2.04%.
12:15pm Larry Robbins discussed Thermo Fisher Scientific, said he's been in the name for 13 years. Called the stock volatile but with "boring and stable" fundamentals.
12:09pm Behind the scenes at Ira Sohn, Kynikos' Jim Chanos tells CNBC's Scott Wapner he is still short Alibaba BABA 0.59% shares.
12:08pm: Robbins says he won't have anything action to discuss in his presentation, instead will focus on "The Benefits of Hanging On."
12:05pm: Glenview's Larry Robbins taking the stage as first presenter at Ira Sohn.
© 2016 Benzinga.com. Benzinga does not provide investment advice. All rights reserved.