The trillion-dollar world of shopping has largely moved online, and the invincible czar of e-commerce is Amazon (AMZN - Get Report) .
This e-commerce heavyweight, which is giving giants such as Wal-Mart Stores (WMT - Get Report) and other brick-and-mortar retailers, a run for their money, is one of the few companies with the potential to reach $1 trillion in market value from $316 billion today. Amazon will remain a highly profitable investment for the foreseeable future.
There are a number of reasons why Amazon is so strong, including its success with its Prime service, its hugely popular Amazon Web Services, clear advances in the grocery market/consumables sector and technology-led initiatives.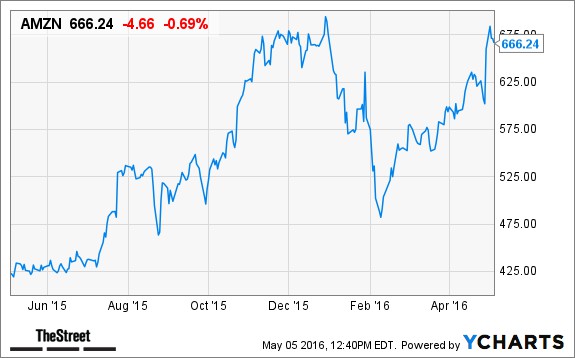 Even after a healthy price jump over the past five days, in the wake of great operational results that blew away revenue and earnings estimates, investors should lock in their Amazon trades. This momentum stock will continue rising this year and beyond.
With Amazon's stock gaining more than 1,800% over the past 10 years -- a time during which it engineered tenfold revenue growth and a similar expansion in free cash flow -- there are many who think that Amazon could...
More