Several light-truck factories shorten or eliminate time off
U.S. auto sales seen slipping in June as sedan demand tumbles
Workers at U.S. auto factories are finding that their summer schedules may be determined by the height of the model they assemble.
General Motors Co., Ford Motor Co. and Fiat Chrysler Automobiles NV are all shortening summer shutdowns or forgoing them altogether at some plants that make popular SUVs and pickups as demand for the bigger vehicles continues to chug along. At the same time, several U.S. car plants are bracing for a cut in summertime shifts and output as manufacturers try to align supply with still-slumping passenger-car demand.
The divergence reflects the profound -- and perhaps permanent -- shift in consumer preferences for bigger, higher-riding models that get almost car-like fuel economy while also carrying more stuff. The change has been painful for makers of sedans and coupes as car models have lost 4 points of U.S. market share in the first five months of the year, according to Autodata Corp. When June results are reported Monday, analysts project a sixth straight month of declining vehicle volumes, primarily driven by falling car demand.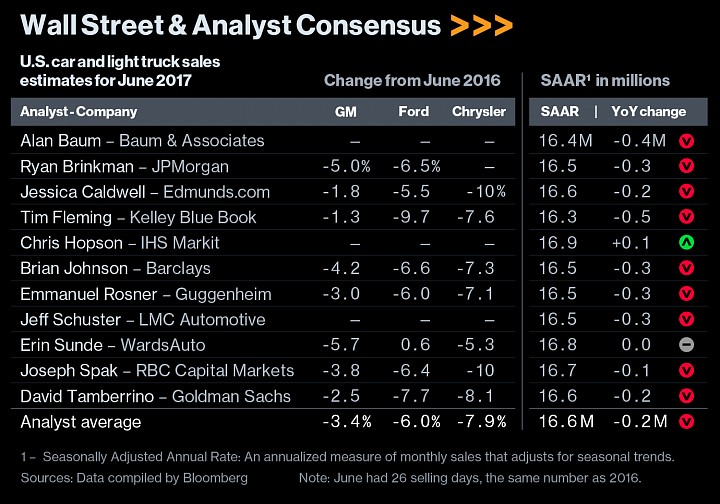 "You can't hide from the data," said Tim Kuniskis, head of passenger-car brands for FCA US. "Since 2008, passenger-car share has dropped 25 percent. So you look at that and you say 'That's kind of a disastrous sign of what the future is; what are you going to do?'"
Car Challenges
One answer is to cut back at plants making less popular cars. GM, for example, is taking extra time off this summer at its Chevrolet Cruze plant in...
More