With Larry Summers out of the running for Fed chair, we had a strong reaction over the weekend, primarily in USD crosses as the probably candidate now is Janet Yellen, who is considered more dovish.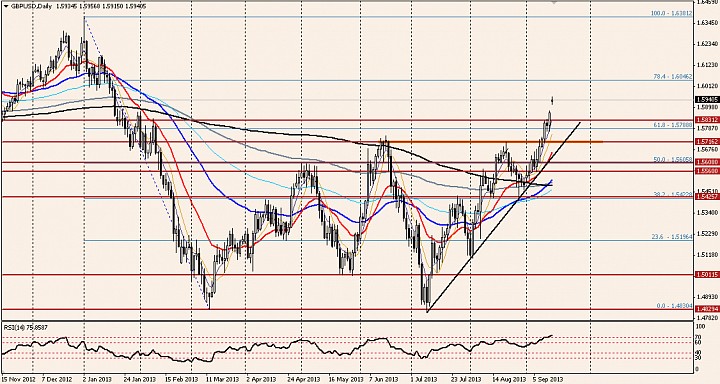 There were gaps in most of the USD crosses, but the one that has cought my eye is the one in the GBP/USD.
The pair has been climbing over the last 2 weeks, pushing above important resistance at 1.5715 last week, and above 1.5830 on Friday.
Sunday's open saw the pair start above 1.59, and this increases the likelihood that we have further continuation in this pair.

The question is will we first have a retrace to close the gap first.

The targets to the upside include 1.5990, 1.6050, and 1.6170.

This would require a very anti-USD reaction to Wednesday's FOMC decision - the key risk event this week.
The bullish case is not invalidated until we have the pair trade below 1.5835, the old level of resistance turned to support from Friday's session.

- Nick