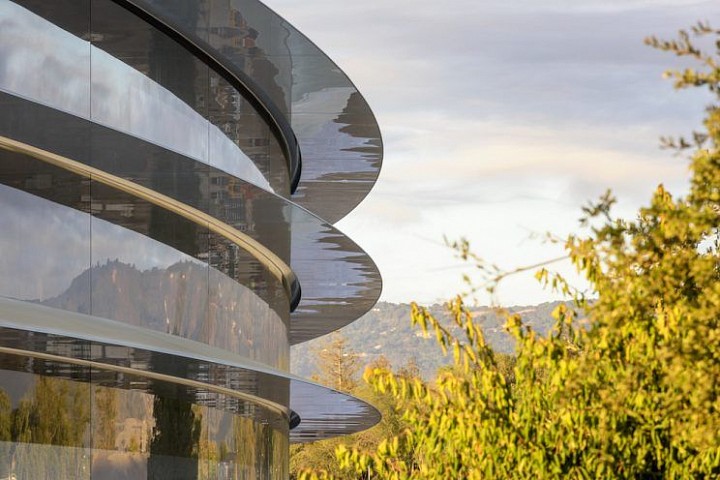 Security for Apple's new Cupertino, Calif., headquarters is just as tight as the secrecy it wields over its popular products and services. Take it from me.
A visit last week to Apple Park resulted in yours truly getting booted five minutes after wandering down the campus's entry street, appropriately called, "Apple Pkwy (Private)." But what I glimpsed of Apple's (AAPL) new $5 billion campus was nonetheless an impressive sight.
Located 45 miles outside San Francisco, the 175-acre Apple Park is largely surrounded by residential homes and small shopping plazas serving up Starbucks (SBUX) coffee.
Mounds of tossed-up dirt and construction vehicles surround Apple Park's main building — a 2.8-million-square-foot, ring-shaped, "spaceship"-like structure that runs entirely on sustainable energy, mostly drawn from 805,000 square feet of solar arrays, according to Apple. Sunlight gleamed off its curved glass walls, many of which were covered up — either because they were just that new, for privacy reasons, or both.
Employees started moving...
More