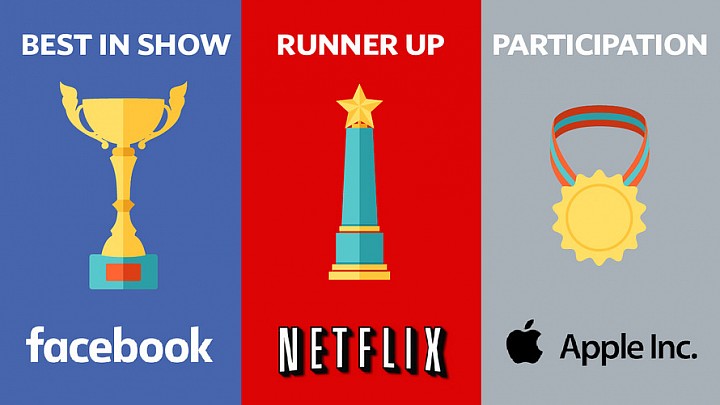 There just haven't been a lot of good investing options this year.
The Federal Reserve is all talk and no action in regards to higher interest rates, and the 10-year Treasury note continues to yield around a paltry 1.8%. And while the stock market is still in the green year-to-date, for all the ups and downs, it is basically flat with where it was back in February 2015.
One safe haven amid all this mess has been the reliable growth and durability of the tech sector. But lately, even some of the big names in technology have seen trouble — including a few rather shaky earnings reports in the past week or two.
So are once-mighty tech names about to roll over and disappoint like the rest of the market? Or should investors see the comparatively modest pullback in these picks as a buying opportunity?
As with so many things in this market, the answer isn't black or white. The truth is that while there are a lot of opportunities in tech, investors need to be discerning and take a more tactical approach to the sector right now than simply buying every megacap corporation with a Silicon Valley footprint.
Here's a look at five of the biggest names in tech, ranked from worst to best:
In last place: Amazon
Look, the "worst" tech stock is still pretty good — and honestly, I expect big things from Amazon.com Inc. AMZN, -1.56% long term. But it's undeniable that this stock got a bit ahead of itself this year during the frenzy over Amazon Web Services' performance, and now it may underperform for some time.
At the end of October, Amazon missed profit expectations by a big margin — a huge letdown after reports in March and June showed a glimmer of what a consistently profitable Amazon could look like. I don't knock Jeff Bezos & Co. for keeping an eye on the long term instead of managing quarter to quarter, but tactical investors should take notice of this, particularly after shares raced up from a low of under $300 in 2015 to a recent high of over $850 about a month ago.
This is a company with high hopes that is priced for perfection. And while AWS continues to grow impressively on the top line, it's undeniable that Wall Street is looking for a higher level of profitability after Amazon showed the promise of this cloud arm.
It's always hard to make the valuation argument against Amazon. However, I think the script has been changed thanks to AWS, and profitability will remain a focus of investors — but not necessarily Jeff Bezos. That may create a lot of volatility and headwinds as we enter 2017.
The also-ran: Alphabet
Google parent...
More