VF Corp. (VFC) just planted a big flag in the ground.
On Monday, VF, once known for its robust rate of acquiring companies, announced its first major purchase after taking a six-year hiatus from deal-making. The company plans to buy Williamson-Dickie Manufacturing Co., the maker of Dickies work apparel, for $820 million in cash.
"We're excited about this announcement today. The Williamson-Dickies company is a really interesting business and we see a great opportunity to build on it," Steven Rendle, VF chairman, president and CEO, said in an interview with TheStreet on Monday.
VF investors have been itching for the company to score a deal since its last blockbuster $2.3 billion purchase of boot-maker Timberland was made in 2011. In recent years, VF has been focused on integrating its existing brands rather than gaining new ones. But, it began shifting that approach earlier this year with a renewed commitment to M&A.
VF, headquartered in Greensboro, said Monday's deal, subject to approval, is expected to add $1 billion in revenue by 2021, allowing it to eventually reach $15 billion in sales. It will provide immediate accretion to 2017 earnings per share and free cash flow, too.
Fort Worth, Texas-based Williamson-Dickie designs, manufactures and sells its work apparel through a network of retail partners, owned stores, online sites and franchisees. Its brands include Dickies, Workrite, Kodiak, Terra and Duxbak. Williamson-Dickie was founded in 1922 by the family of Philip Williamson, the company's chairman and CEO.
TheStreet talked with Rendle, who was appointed to the CEO position on Jan. 1, over the phone on Monday. Here's a condensed and edited version of our conversation.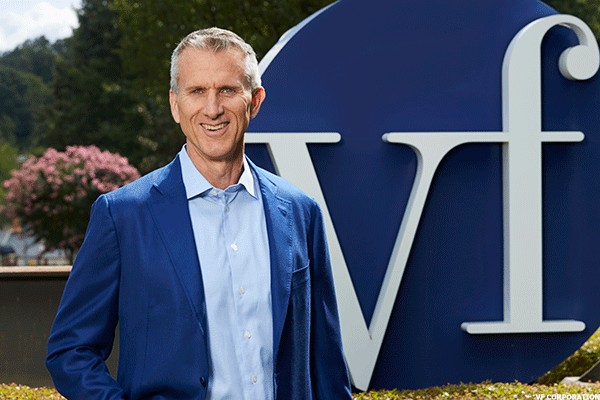 Question: Does this deal represent a big bet on...
More