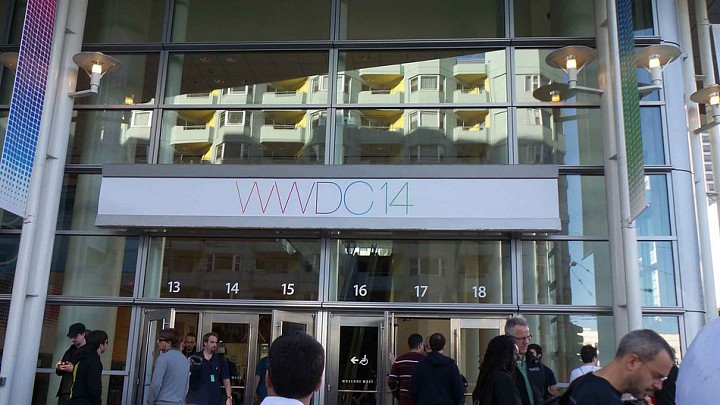 Apple (AAPL) holds its annual Worldwide Developers Conference, aka WWDC, in San Francisco today.  There are lofty expectations for what they will unveil as this is a "big year" for Apple according to many industry insiders.  
Most likely what will come out is new software and software upgrades rather than big product launches, although some hardware is expected to be introduced.  Apple is expected to focus on connecting the home and health applications.  For Apple it's about getting users locked into their ecosystem while having the iPhone be the center of everything.
Everyone is expecting a total overhaul of the Mac software, similar to what they did with the look of the iPhone software last year.  iOS 8 for iPhones and iPads is also an upgrade likely to be unveiled.  It isn't expected to be much of an upgrade like iOS 7 was but it is expected to fix bugs and have some new features.  
Improvements to Apple Maps will also be a welcome addition to the product line.  Many expect Apple to improve the application based on some recent acquisitions.  Expect them to finally have directions that include public transportation and better points of interest (POI), like airports, parks and highways.
One of the biggest applications that is expected to be unveiled is called "Healthbook".  Similar to their Passbook feature on the iPhone, Healthbook will be a hub for all the apps that track health related stuff like a pedometer, sleep tracker or dieting app.  According to 9to5Mac, Healthbook will be capable of recording steps taken, heart rate, hydration, nutrition, blood-sugar level and other factors.  Each one of these would exist as a "card" within the app.  
In the beginning, Healthbook will likely be more of a hub for the information by depending on third party apps.  However, in the grand scheme of things it will be an important feature in the much talked about iWatch that is expected later this year.
Some other software upgrades expected are improvements to Siri as well as split screen for iPad and improved multi-monitor support for OS X.  
Lastly, Apple may clarify their initiative into the Smart Home.  Financial Times published a report last week saying that Apple was going to have a big announcement at WWDC but FT later backtracked saying it was more of a certification program for developers to design apps for the iPhone.  It's likely that Apple won't be diving too deep into the "Internet of Things" as first reported.
Other interesting things to watch will be how Apple handles their latest acquisition, Beats.  Since the deal has yet to be finalized there probably won't be a big presentation but it will be cool to see if Jimmy Iovine and Dr. Dre show up for cameos.  
Mashable will be live blogging from the event: Mashable AAPL WWDC LiveBlog