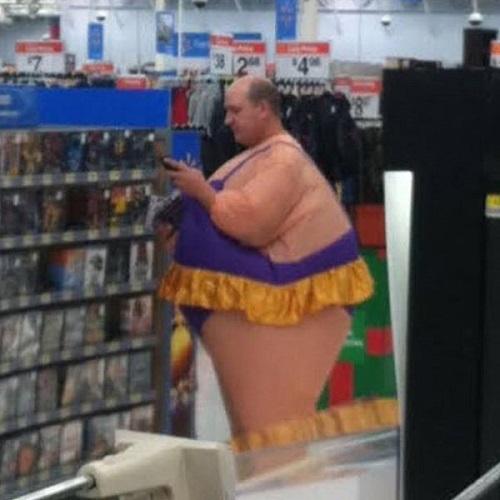 We're coming into a big earnings week for retail companies. Walmart (WMT) is scheduled to report their third-quarter results on Tuesday, November 17th. The consensus estimates are $117.79 billion in revenue., and $0.98 of earnings per share.
Don't let images like the one above fool you into thinking that this store isn't the world's best retail company. 
Retail has been a sore spot lately with weak showings from Macy's (M) and Nordstrom (JWN) recently. My personal expectation is for Walmart to at least meet, and most likely slightly beat expectations. The low multiple on their trailing earnings suggests that this is a good time to buy. If they beat, the price will likely go up, and even if they miss, you probably won't lose much. You got a 3.11% dividend yield there regardless. It's a safer bet than Target (TGT) who is also reporting this week. 
The stock closed down 53 cents to $56.42 at close on Friday.