GBP/USD rallied from a low of around 1.20 to a high above 1.36 in September. Since then, $GBPUSD has retreated sharply.

GBP/USD Daily Chart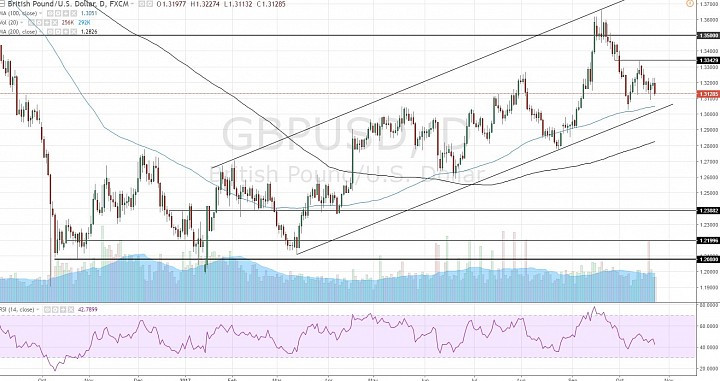 (click to enlarge)

1.30 is Key:
- As GBP/USD retreats, 1.30 will be a critical support. So far, price has stayed above, but then the rally failed to push above 1.3343.
- This might be a sign that GBP/USD will push below 1.30.
- I think we might see some rebound at 1.30, but if price finds resistance around 1.31, then we should anticipate GBP/USD going below 1.30.
- 1.28 would be the next key support.