BlackBerry's intent to monetize its existing expertise and know-how opens up new revenue streams.
The recent debt recast will lower the debt/equity ratio and cut losses.
BlackBerry's IoT fleet management service could potentially lead to a turnaround or a buyout.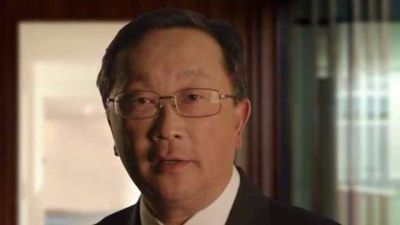 BlackBerry (NSDQ:BBRY) is now well into its transition from a hardware focused business to a software focused business, and this shift seems to be opening up new revenue opportunities that would have otherwise evaded the company. BlackBerry's focus on cyber-security consulting services and the Google Play Store launch of its Hub+ app signal a more focused approach to monetizing existing products, expertise and know-how. The recent debt recast will deleverage BlackBerry's balance sheet and cut losses. BlackBerry's IoT fleet management could turn out to be a game-changer.
Revenue Mix And New Initiatives
As most of us already know, BlackBerry now earns more revenue from software and services than it does from hardware sales. This is a positive transition for two reasons.
First, the focus on software and services changes the orientation of revenue from one-time purchases to recurring revenue.
In the case of handsets and hardware, the onus is on subsequent models to keep on generating revenue to move the needle. This dependence on products can worry even the likes of Apple (NSDQ:AAPL). With software revenue, BlackBerry has a more stable, predictable revenue stream, with 74% recurring revenue as of Q1 FY17, up from 70% in the previous quarter.
Second, the willingness to focus on standalone software and services decouples the company's fortunes from its fading handset business. Let's face it, nobody (almost) wants a BlackBerry smartphone. With less than 1% market share, there's no other way to interpret the numbers. But, the smartphone industry pioneer is known for its focus on secure communications and mobile productivity. It has a great monetizable resource in the expertise and know-how it has gathered over two decades of learning and R&D, and there's no reason to let that die with the handset business. BlackBerry's recent initiatives are aimed at monetizing...
More