The EUR/JPY is in an interesting spot in the 1-hour chart as we move through the week. In the daily timeframe, the pair is in a long term wedge, so from this mid-level, we can go up, down, or sideways.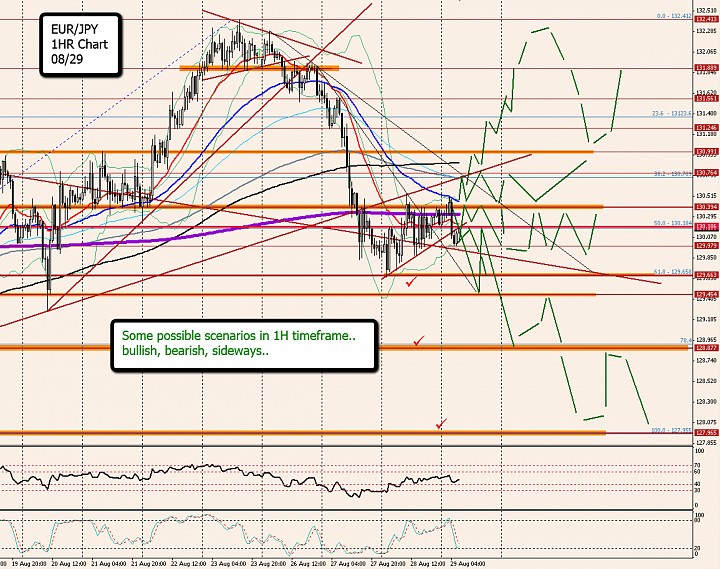 I sketched out some possible scenarios and which levels of support and resistance to look out for.

Personally, I'm a bit bearish on this pair so I want to see if price will use the recent local high at 130.50 to stage a down move, or further sideways action. However, things can change and if sentiment shifts and we push above the resistance, then the upwards scenarios will likely make more sense.

- Nick