Crude Oil: Blueprints 2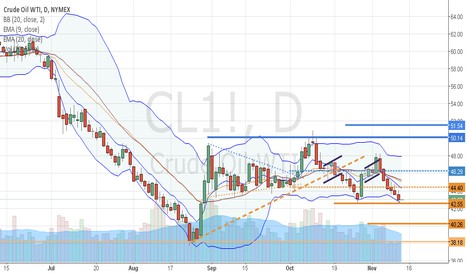 Yesterday, Oil ended its sixth bearish session. It is currently leaning on its 42.55 support level, which is a critical level. Oil will move downward toward 40.26, with 41.84 as a primary objective, should it breakout 42.55.

Oil will have 43.57 as a resistance level, today. Breaking out this level will send it back to 44.4, with 43.9 as a primary objective.

The trend remains bearish until inversion signals are formed.

The daily Pivot Point is around 43.266. The daily support levels are around 42.42 and 41.77. The daily resistance levels are around 43.91 and 44.75.