Is India's economic growth finally picking up? Recently reported GDP growth numbers would certainly imply so, but the question is can the Indian government sustain an environment that fosters growth or will political strife hamper foreign investment? Policies in India are not only cumbersome but actually prevent foreign investment. Companies wishing to increase their Asian footprint simply walk over to China so while India is protecting its domestic industries, at what cost? 
India's GDP increased to 4.8% coming in higher than analyst expectations of 4.6% and 4.4% as reported last quarter.  Industrial output rose 2% and exports rose to $27.27 billion in October. Other sectors including finance, insurance, real estate, business services rose 10%, electricity, gas and water rose 7.7% and construction rose 4.3%, and despite all this growth and while the World Bank is optimistic that the trend will continue, analysts predict that growth levels seen in the past 8 years will not be seen in the short term.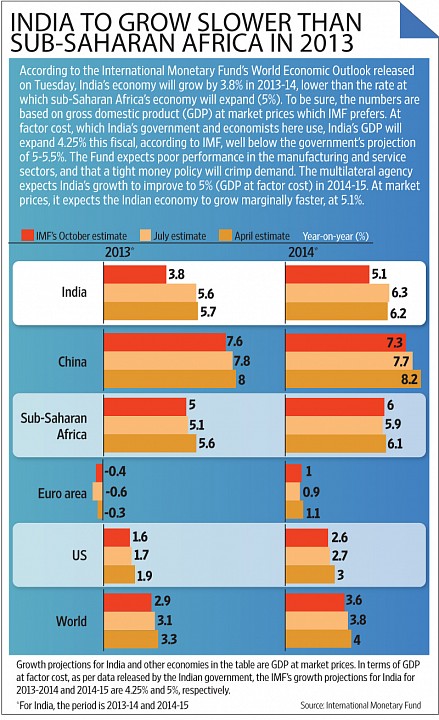 As imports of gold declined and exports rose, India's current account deficit narrowed to $5.2 billion.
Maruti reports a 6% drop in sales whle Hyndai Motors reported a 4% drop in sales, a true disappointment as India's 2 largest car makers were hoping Diwali, the festival of lights would put a spark in their sales.  Interestingly enough, Ford India and Honda India report their 2 recent launches went well