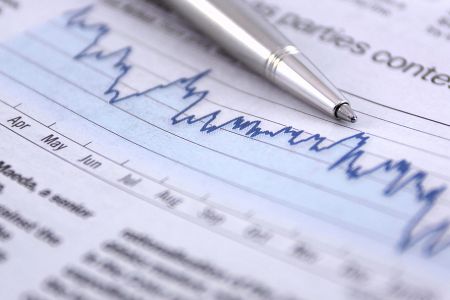 Report on existing home sales shows an abnormal decline for August, however, the months of supply of housing indicates the market remains fairly balanced.
**NEW** As part of the ongoing process to offer new and up-to-date information regarding seasonal and technical investing, we are adding a section to the daily reports that details the stocks that are entering their period of seasonal strength, based on average historical start dates.   Stocks highlighted are for information purposes only and should not be considered as advice to purchase or to sell mentioned securities.   As always, the use of technical and fundamental analysis is encouraged in order to fine tune entry and exit points to average seasonal trends.
Stocks Entering Period of Seasonal Strength Today: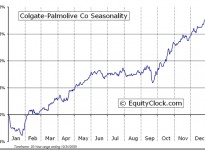 The Markets
Stocks closed higher on Monday as the gyration between bonds and stocks continues.   The S&P 500 Index bounced from its 20-day moving average, recouping around a third of Friday's losses while bond market allocations shed all of their Friday gains.  Looking at the daily chart of the S&P 500 Index, momentum indicators of the large-cap index are showing signs of rolling over as the strength following the oversold bounce from the August low fades.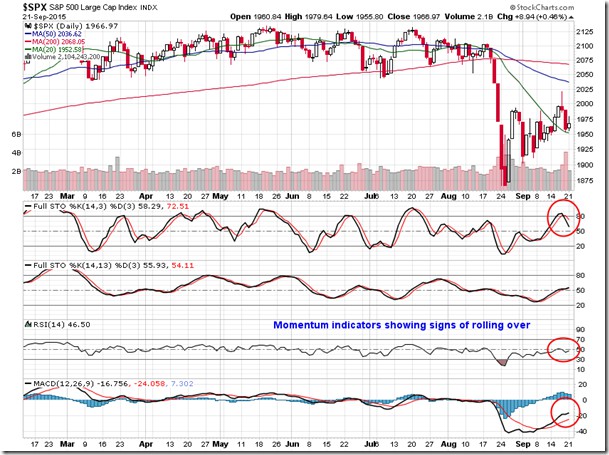 Meanwhile, the yield on the 10-year treasury note is once again showing difficulty trying to move below its 200-day moving average, restricting the price of the medium duration note.  Trendline support, presently around 2.1%, remains a critical pivot point.  Seasonally, treasury bonds conclude their period of strength on October 7th, on average, peaking alongside the height in equity market volatility.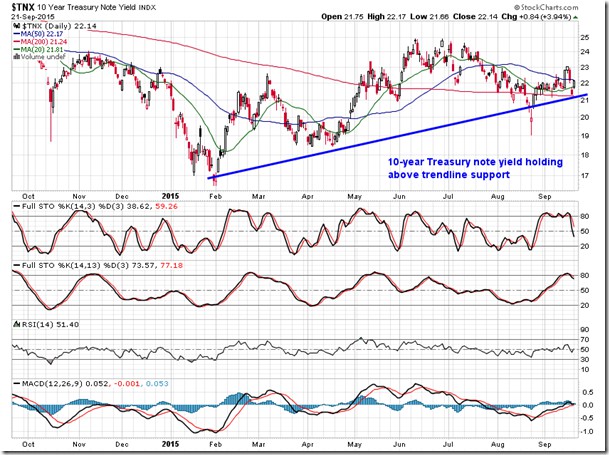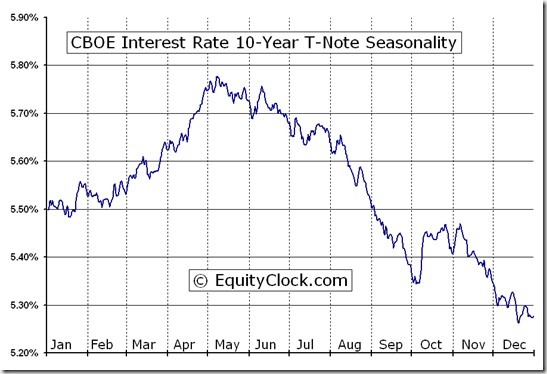 On the economic front, the latest report on Existing Home Sales was released.  While analysts had been expecting the headline print to show a seasonally adjusted annual rate of 5.50 million for August, the actual result came in well below that at 5.31 million, or  decline of 4.8% versus July.   Stripping out seasonal adjustments, sales actually fell by 8.3%, certainly a disappointment when compared to the average gain of 3.5% that is common in August.  Sales declined across the four regions, including the South and West, which typically account for the bulk of the average gain in the overall report.  The year-to-date change of existing home sales is back below the average trend through the first two-thirds of the year.  Meanwhile, housing inventory is well above average, showing a year-to-date increase of 23.8%, above the 18.2% average over the past 32 years.  Months of supply of housing, at 5.2, is hovering around the highs of the past three years, testing the upper limit of a range that has remained intact since January of 2013.  A breakout in the months of supply above the recent range that peaks at 5.7 would present a concern; until then, the housing market remains fairly balanced.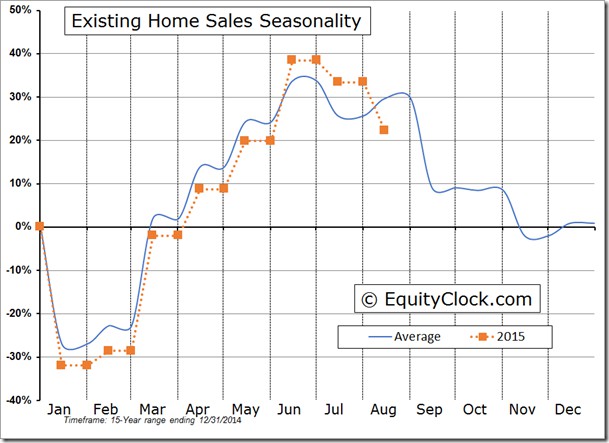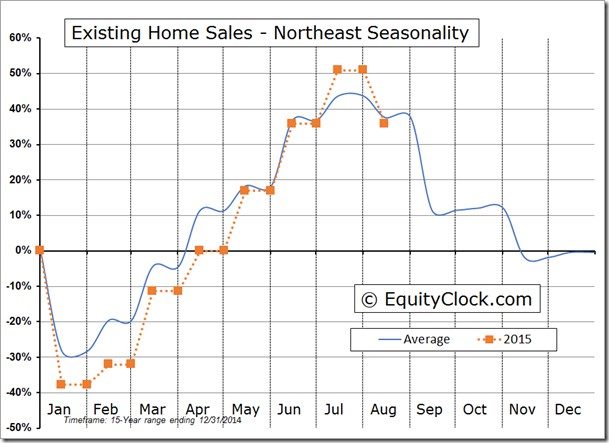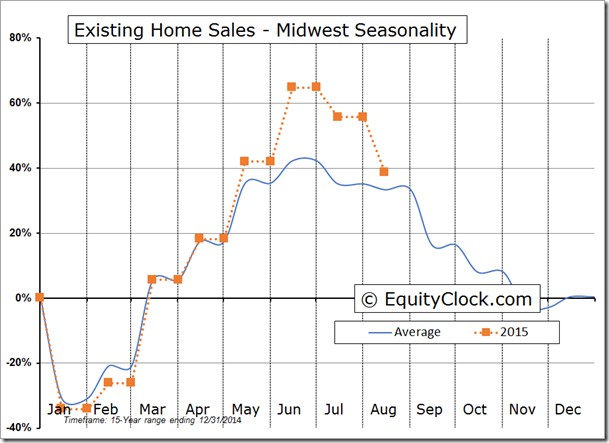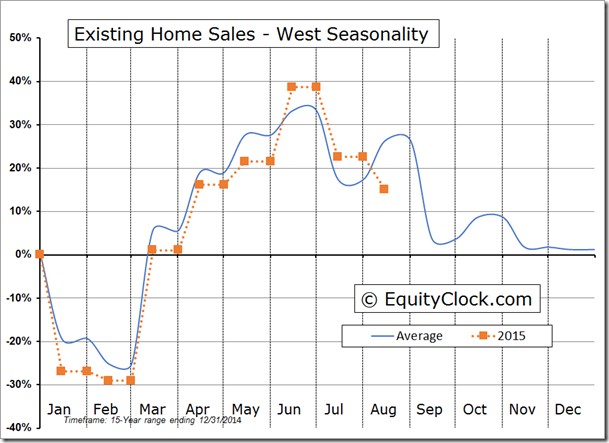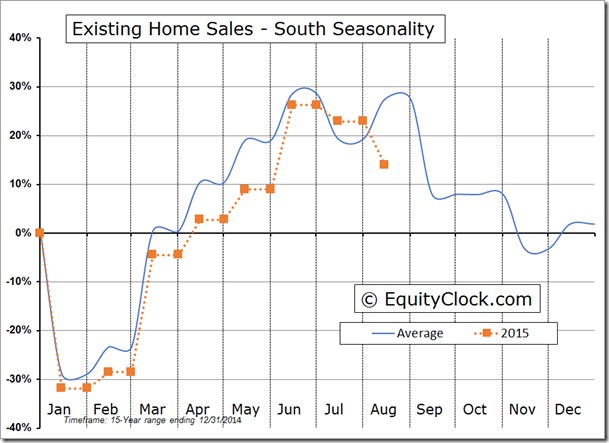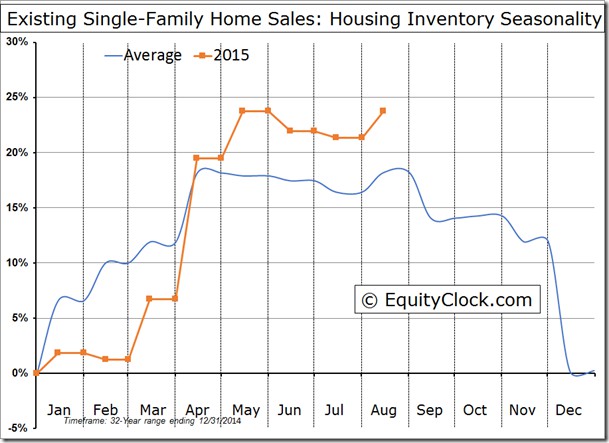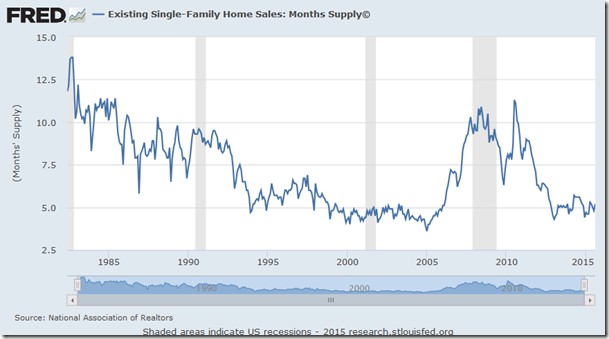 Sentiment on Monday, as gauged by the put-call ratio, ended neutral at 1.00.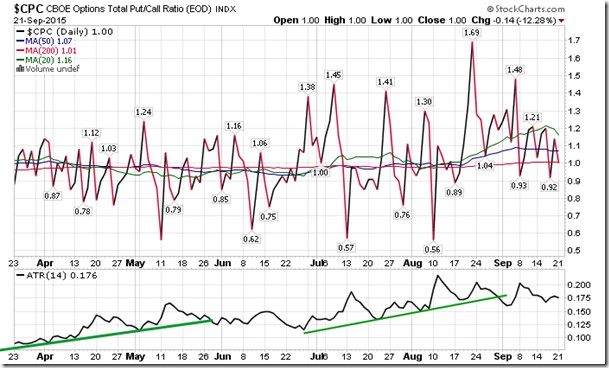 Seasonal charts of companies reporting earnings today:
 
S&P 500 Index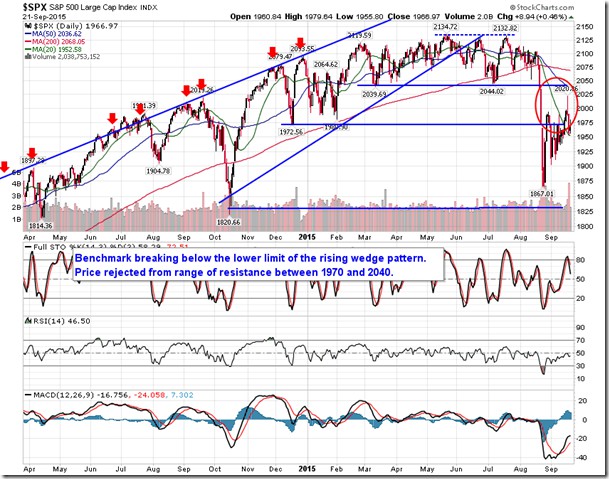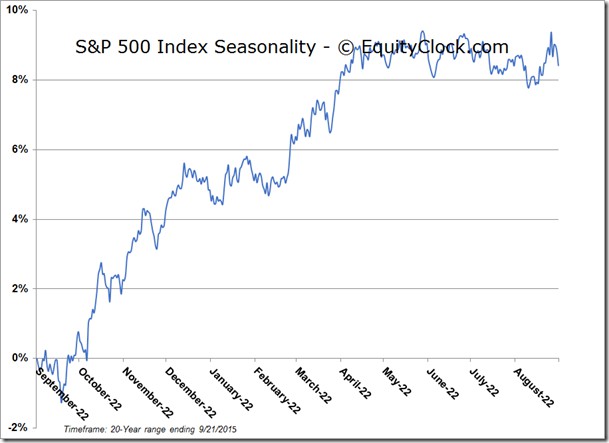 TSE Composite