Following last night's 2.1mm barrel build forecast from API, DOE reported a bigger than expectd 2.6mm barrel inventory build. This is the largest 2-week build in crude stocks since April and has sent crude prices tumbling. On the other side, US production levels continue to drop (-0.9% this week) to its lowest level since January 2nd 2015.
Buiggest 2-week inventory build in 5 months...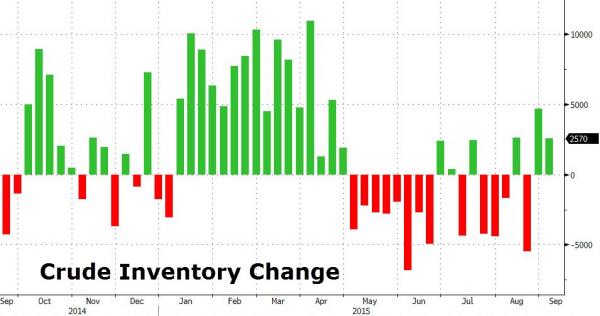 Sparking a reversal in this morning's momo rally...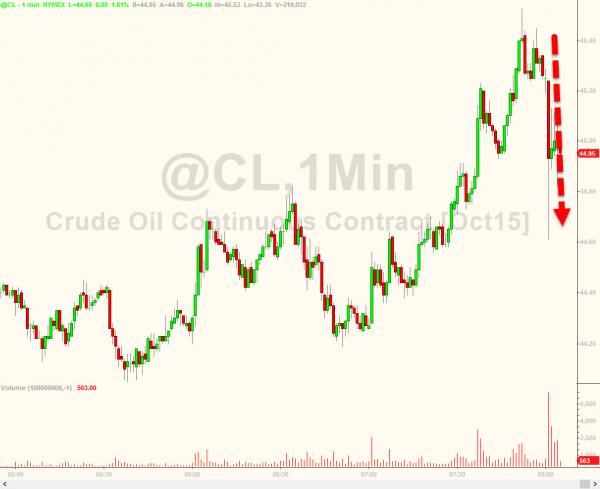 Which of course drags US equities lower...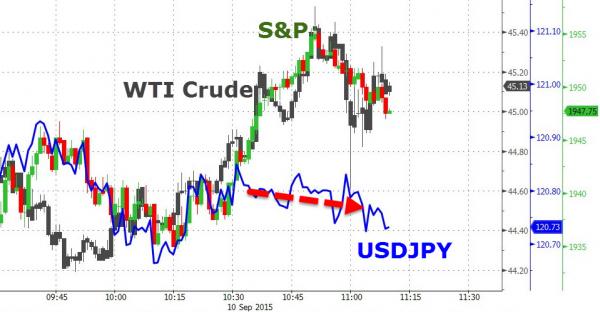 Even as production levels tumble... (a 2.3% drop in production from The Lower 48!)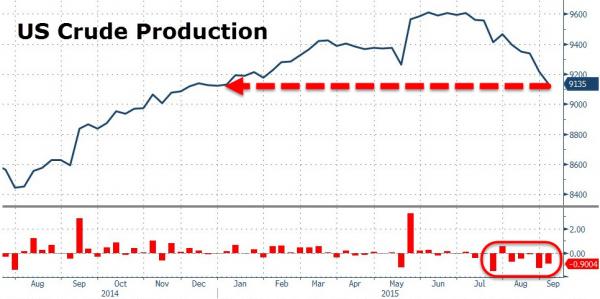 Charts: Bloomberg