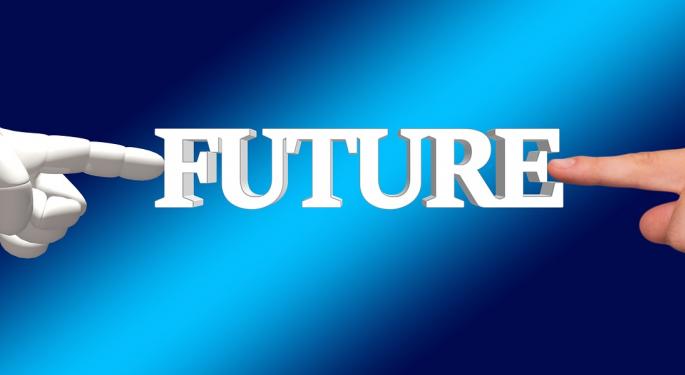 As per usual, tech companies continue to steal the spotlight this earnings season. However, of the big 4 — the FANG stocks: Facebook, Amazon, Netflix, Google (parent company: Alphabet) — only Netflix, Inc. NFLX 0.42% has reported thus far. Of the remaining three, Amazon.com, Inc. AMZN 0.31% and Alphabet Inc GOOG 0.4% GOOGL 0.57% are scheduled to report their reports after the bell on Thursday. The final company in the group, Facebook Inc FB 1.19%, will report on November 2.
FANG In Focus
Facebook: Analysts expect EPS of $0.97 on revenues of $6.92 billion.
Netflix: Reported EPS of $0.12 on revenue of $2.29 billion for the third quarter. This is higher than analysts' estimates of $0.06 on revenue of $2.28 billion. Guidance for fourth-quarter EPS: $0.13 on total streaming sales of $2.344 billion, while analysts estimated $0.07. Of note, Netflix added 5.2 million subscribers.
Alphabet: Analysts are looking for an EPS of $8.63 on revenue of $22.05 billion.
Amazon: Analysts expect EPS of $0.78 on revenue of $32.96 billion.
© 2016 Benzinga.com. Benzinga does not provide investment advice. All rights reserved.