The AUD/USD has fallen back from its high this week at 0.9752 - which was the best the Aussie has done against the USD since June 4th.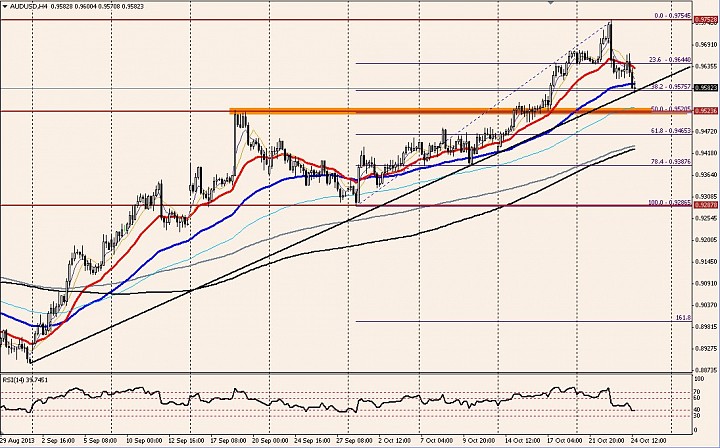 From the look of the price action over the last 2 months, we see that we are in a strong uptrend, and that after a period of consolidation between September 20th and Oct 14th, the pair has seen a break-out that has not been followed by a pullback.
We test an important upward sloping trendline, that if respected will define the uptrend. However if its broken, then we can still look towards a very important pivot at 0.9525 as a level where buy orders may be placed. This was an old level of resistance that was broken, but only barely retested, making it an important horizontal pivot for the pair.
The recent weakness in the commodity space has hurt the commodity currencies, but at the moment, there doesn't seem to be a huge negative macro catalyst to push risk downward.
Therefore, I believe the recent dips should be seen as an opportunity if one is able to locate the best entry levels.

- Nick