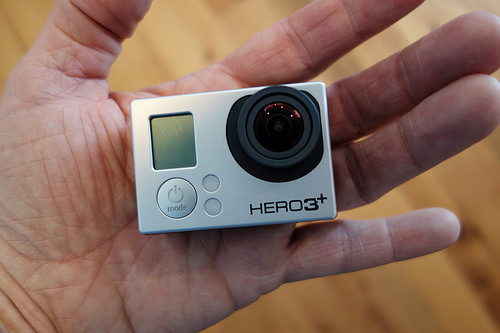 Blackberry (NASDAQ: BBRY) is expected to post its second quarter earnings report by closing bell Friday and will most likely show low earnings. According to Zacks, estimated earnings per share may stand at -14.29%. Last quarter saw losses of more than 25%.
Blackberry shares are currently moving down 2.56% at $7.23. Shares opened today at $7.31 with a range between $7.15 and $7.36.
The company's market cap currently rests at $3.82 billion.
Is GoPro the Next Blackberry?
GoPro (NASDAQ: GPRO) was recently called out for having a Blackberry-esqe quality to its company in a general sense. For instance, just like Blackberry, GoPro has a very well made and popular product.
However, there's nothing particularly outstanding about the brand of adventurous cameras keeping other companies from producing copycats of the same quality at a cheaper price. A Barron's report recently suggested that GoPro's most likely nemesis is Apple's (NASDAQ: AAPL) iPhone.
It seems as though GoPro is standing on its last legs here, clinching to its unique content platform for support against other competitors in big tech that will eventually overtake the action camera industry, crumbling at some point like Blackberry.
GoPro shares have been trading to lows of almost 70% since the beginning of 2015, with a 52-week high of $98.47. Shares of GoPro are currently trading up 3.22% at $33.31, hitting a high of $33.70 and a low of $30.55.
For more business and financial news, click here.