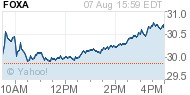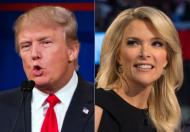 Donald Trump already slammed the president, the Democratic Party and his Republican rivals in the race for the White House, as well as immigrants from Mexico, the Chinese and Sen. John McCain for being a prisoner of war.
To that fast-growing list, he has now added Fox News Channel host Megyn Kelly.
The Republican Party has long wrestled with the public perception that it is waging a "war on women" and has struggled to convince more women that it's on their side.
By Sunday, as Trump made the rounds of the morning talk shows, he was insisting, "I cherish women."
And yet for the outspoken, combative Trump, Kelly would seem to represent a type of person primed to get his goat.
At 44, she is recognized as successful, whip-smart, commanding and, as she demonstrated during Thursday's GOP debate, a woman more than ready to stand up to the 69-year-old billionaire.
Trump's position on women might be signaled by his proud ownership of beauty pageants and by his wisecrack on a TV show a decade ago that he would date his own daughter, a former teen model who was then 24, if only he weren't her father.
Referring to her debate dust-up with Trump, Kelly said in an interview broadcast Sunday, "I'm sure he'll get over that. We'll be fine. And so will America."
But her appearance on Fox News Channel's "Media Buzz" was taped Friday, before Trump made his "blood coming out of her wherever" remark.
Since arriving at Fox News in 2004, Kelly has broken out as a superstar. Her prime-time program, "The Kelly File," which she launched two years ago in an upgrade from her afternoon slot, attracts upward of 2.5 million viewers.
A native of...
More