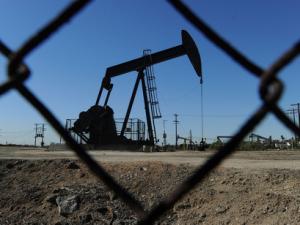 Crude oil extended gains into a fourth day as Canada's wildfires crimp production out of the nation's main energy hub, while Asian index futures foreshadowed advances, with U.S. payrolls data failing to bolster prospects of a June interest-rate hike from the Federal Reserve.
Brent and West Texas Intermediate crude jumped more than 1.7 percent as Monday trading got under way, while copper futures dropped amid evidence imports into China, the world's top industrial metals consumer, slumped last month from a record high. Futures on indexes in Australia and Hong Kong rallied with U.S. stocks at the end of last week, and Japanese contracts in Osaka and Chicago signaled gains. Gold retreated, while the Australian and New Zealand currencies tried to rebound amid a pullback in the yen.
More from Bloomberg.com: After 20 Years, OPEC Bids Farewell to Saudi Arabia Oil Supremo
"There is plenty of news for market participants to digest," Chris Weston, chief markets strategist in Melbourne at IG Ltd., said in an e-mail to clients. "Asia-based traders will have their chance to react to the below-par payrolls data, so one should watch the dollar intently. The market is still highly skeptical around future hikes, with the next interest-rate hike not fully priced in until June 2017."
The fires that raging through Canada's Alberta province have spread toward the oil-sands facilities north of Fort McMurray, knocking out an estimated 1 million barrels of production at a time when crude traders are fretting about a global supply glut. Investors trimmed bets on the Fed raising benchmark rates next month after nonfarm...
More