An large explosion has ripped through central Bangkok. 
Details are sparse thus far but early indications suggest multiple casualties. As AP reports, "a reporter at the scene said he saw one body and body parts, and two people taken into ambulances.  The explosion took place at the Rajprasong intersection, which was the center of many contentious political demonstrations in recent years. It appeared to have occurred in front of the Erawan Shrine, a tourist landmark also popular with Thais." 
Here are the headlines:
THAI MEDIA REPORTING BLAST IN BANGKOK'S RATCHAPRASONG DISTRICT

THAI REPORTS DON'T GIVE CAUSE OF EXPLOSION HEARD IN BANGKOK

THAI POLICE SAY BANGKOK BLAST MAY HAVE BEEN IMPROVISED DEVICE
The following footage captures the moment of the explosion:
19.42?. ????????????????????????????????? ?????????????????? 5 ?? ??????? 25 ??

https://twitter.com/hashtag/onenews?src=hash

pic.twitter.com/2DNDrI74Ah

— ?????? onenews (@dekdue_03)

https://twitter.com/dekdue_03/status/633257846969208832
And the visuals: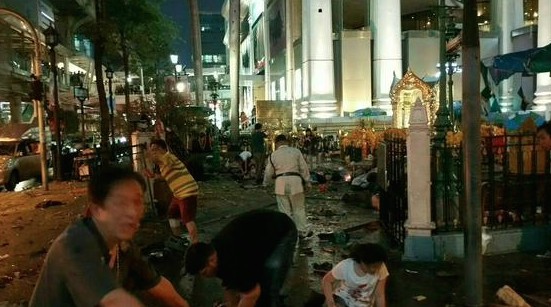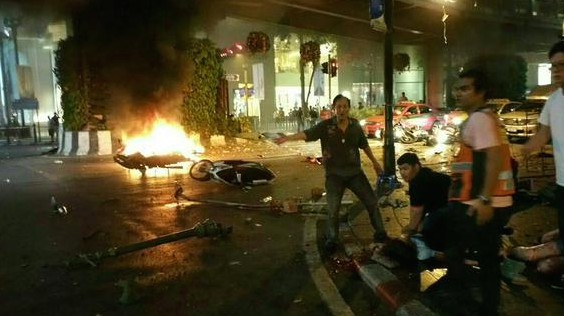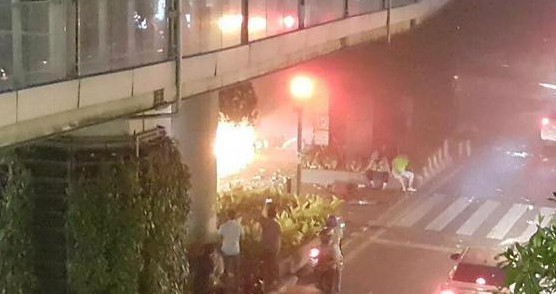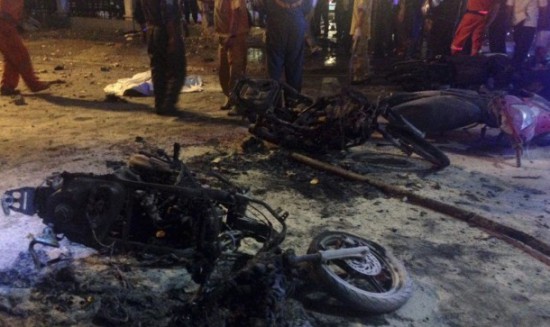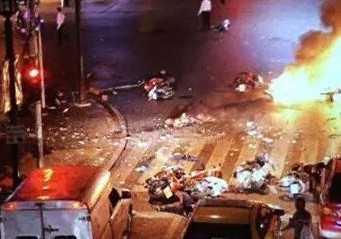 And more color from BBC:
There has been a large explosion close to a shrine in the centre of the Thai capital, Bangkok.

 

The BBC's Jonathan Head, who is at the scene, says there appear to be both dead and injured, amid a huge amount of chaos.

 

He says there is a massive amount of damage and a crater that indicates this could be a bomb.

 

Our correspondent says that if it is a bomb, this would be a rare attack for the capital.