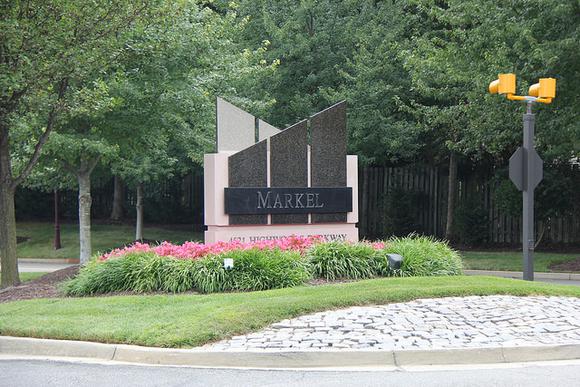 Markel Corporation (NYSE:MKL) released first-quarter 2016 results Tuesday after the market close. And though shares are little changed as of this writing, make no mistake: Investors should be pleased with the specialty insurer's solid start to the year.
Quarterly operating revenue climbed 5.7% year over year, to just less than $1.38 billion, and translated to a 17.3% decline in net income per diluted share, to $11.15. While we don't lend much credence to Wall Street's near-term oriented expectations, analysts' consensus estimates predicted revenue would increase just 1.9%, to $1.33 billion, and result in significantly lower net income of $6.79 per share.
Markel is a financial holding company, and arguably the best way to gauge its success is by measuring its long-term growth in book value per share. As of March 31, 2016, Markel's book value per share stood at $589.86, an increase of 5.1% from $561.23 at the end of 2015, and up 4.5% from $564.29 this time one year ago.
Markel Executive Chairman Alan Kirshner added,
2016 is off to a strong start with solid contributions from our underwriting, investing and Markel Ventures operations. Our growth in book value per share for the quarter reflects significant returns from our investment portfolio and our long-term focus on underwriting discipline. We are well-positioned to continue to build shareholder value and to take advantage of profitable growth opportunities as they arise.
Investment performance
Comprehensive income to shareholders climbed 40.9% year over year, to $397 million, driven primarily by unrealized gains on investments. Net investment income fell 1.7% year over year, to $91.3 million, given lower bond income on Markel's fixed maturity portfolio -- albeit primarily due to timing of maturities and purchases as compared to the same year-ago period.
Total invested assets stood at $18.5 billion at the quarter's end, up from $18.2 billion at the end of last quarter. Equity securities comprised just over $4.3 billion, or $23% of that total, up from 22% last quarter, and representing roughly 52% of shareholder's equity. During the subsequent...
More