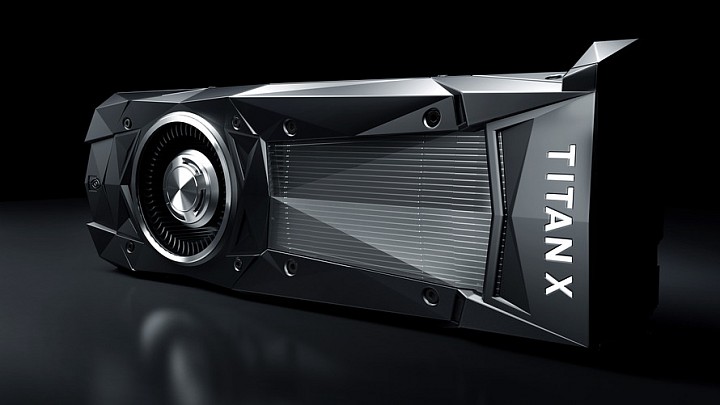 Nvidia Corp. shares struggled for direction in the extended session Thursday after the Santa Clara, Calif.-based graphic processing unit maker's quarterly results and revenue outlook topped Wall Street estimates.
Nvidia NVDA, -1.84% shares, which had risen as much as 2% after the report, were last down 0.7% at $203.98 after hours, following a 1.8% decline in the regular session. Recently, shares hit a record close of $212.03 on Tuesday.
The company reported third-quarter net income of $838 million, or $1.33 a share, compared with $542 million, or 83 cents a share, in the year-ago period. Revenue rose to $2.64 billion from $2 billion in the year-ago period. Analysts surveyed by FactSet had estimated 95 cents a share on revenue of $2.36 billion.
The consensus on Estimize, a software platform that uses crowdsourcing from hedge-fund executives, brokerages, buy-side analysts and others, for adjusted earnings was $1.01 a share on revenue of $2.41 billion.
For the fourth quarter, Nvidia estimates revenue of $2.65 billion, plus or minus 2 percentage points, or $2.6 billion to $2.7 billion. Analysts surveyed by FactSet had forecast revenue of $2.44 billion.
By Thursday's close, shares had risen 92% year to date, compared with a 43% year-to-date rise in the PHLX Semiconductor index SOX, -2.00% and a more than 15% rise in the S&P 500 index SPX, -0.38%
Auto hardware sales the one cylinder that doesn't fire
The company reported a 25% rise in gaming revenue to $1.56 billion, above the Wall Street consensus of $1.28 billion. Data Center revenue more than doubled to $501 million, above the consensus view of $461.1 million. Data visualization revenue rose 15% to $239 million versus the Street view of $234.9 million. Sales of PC/mobile OEM equipment rose 3% to $191 million, while analysts were looking for $182.2 million on average.
Nvidia, however, reported a 13% rise in automotive hardware sales to $144 million, shy of the Wall Street consensus view of $158.6 million.
In October, Nvidia unveiled a licensed-plate sized product called the Drive PX Pegasus that has the power of 100 servers in a data center to advance its push into autonomous driving vehicles. Recently, shares dipped after Tesla TSLA, -0.46% Chief Executive Elon Musk hinted the company may take a new direction with regards to self-driving car hardware, where Nvidia figures as a prominent partner.
More