Why Isn't The American Consumer More Optimistic? by Eric Bush, Gavekal Capital
The financial crisis has had a lasting effect on the psyche of the American consumer. Personal consumption expenditures (SAAR) are an impressive $2.1 TRILLION higher than the peak in 2008. And on a longer view, the dip in PCE during the financial crisis can be seen but it hasn't fundamentally altered the slope of the series.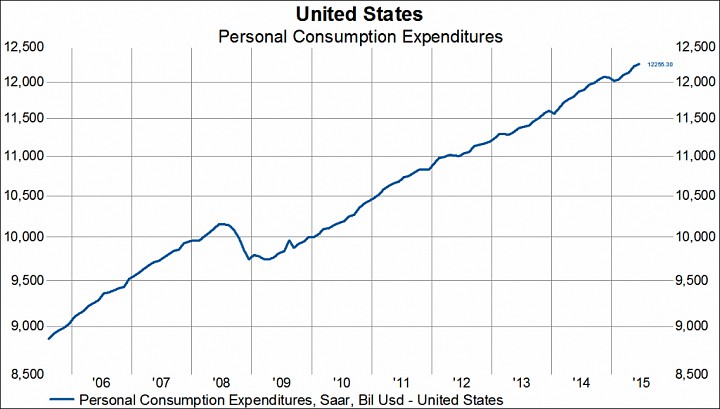 So why then are the consumer surveys in the US failing to break out to pre-2008 levels? And in most cases, consumer surveys are turning over below pre-2008 levels. Let's take a quick look at three consumer surveys out there.
The Bloomberg Consumer Comfort Index has fallen from a high of 47.9 in April to 40.5 as of 7/24. The series began in 1999 and from 1999-2000, the...
More