In another chilling breakthrough underscoring the meticulous planning undertaken by Las Vegas shooter Stephen Paddock, WSJ reports that investigators have found an internet search for techniques used by local police for breaching rooms in standoff situations on one of Paddock's computers. The report comes a day after ABC discovered that investigators have been unable to find a hard drive missing from a laptop found in Paddock's thirty-second floor hotel suite, which was presumably destroyed by the shooter.
While the revelation hints at why Paddock went to the trouble of setting up no fewer than three cameras to monitor the hallway outside his room – including a camera installed on a service cart – it provides no insight into Paddock's motive, which – nearly one month after the Oct. 1 shooting – continues to elude investigators, and will probably never be known. Las Vegas Metropolitan Police Department Sheriff Joseph Lombardo said that the gunman may have been using the cameras to watch for police descending on his room.
According to WSJ, it is unclear what information Paddock may have found from the internet search into breach techniques. One anonymous law-enforcement official said Paddock searched for information about how Las Vegas Metropolitan Police Department SWAT teams force their way into a rooms or buildings.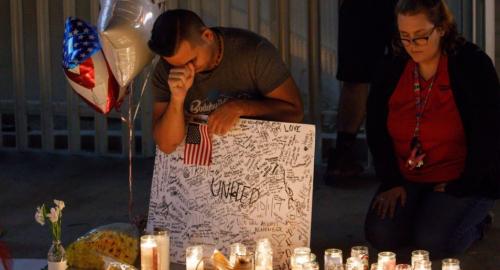 According to the official department timeline, which has famously shifted several times, Paddock fired shots into the hallway, hitting an approaching security guard, shortly before he launched his attack at 10:05 p.m., authorities say. However, that version of events has been called into question by a New York Times analysis, which found Paddock probably shot Campos one minute after the shooting started. This contradicts investigator's latest timeline, which said Paddock first shot Campos and then began to shoot into the crowd uninterrupted.
According to the latest official version of events, Paddock fired out of two windows for 10 minutes. Authorities have yet to determine why he stopped. Paddock reportedly committed suicide before police reached his room. A SWAT team eventually breached his room 75 minutes after the shooting began and found him dead in a grisly scene, photos of which leaked shortly after the shooting.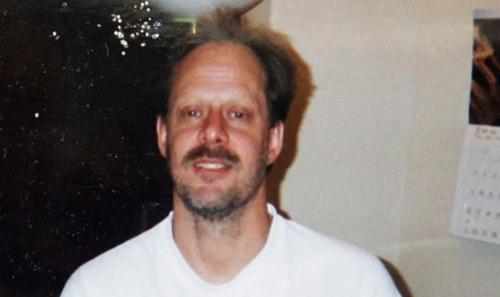 Stephen Paddock
In addition to Paddock's arsenal of high-powered rifles and a laptop, investigators found a handwritten note in the room with numbers on it that they believe were calculations of distance and trajectory.
Yesterday, the LA Times reported that Paddock's estranged younger brother, Bruce Paddock, had been arrested on child pornography charges after police found more than 600 illegal images on a computer in his possession.
On the night of Sunday, Oct. 1, Paddock smashed two windows in his hotel suite at the Mandalay Bay resort and casino and, using a device called a bump stock to convert his semi-automatic rifle into a fully automatic weapon, began spraying a crowd of 20,000 country music fans across the street from his room with bullets. He killed 59 people, not including himself, and wounded more than 500 others during his 10-minute reign of terror.