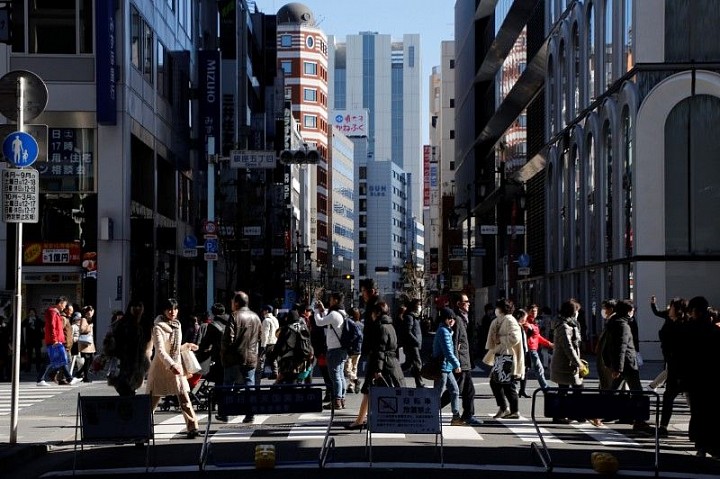 TOKYO (Reuters) - Japan's economy grew in the second quarter at the fastest pace in more than two years as consumer spending and capital expenditure both rose at the fastest in more than three years, highlighting stronger domestic demand.
Gross domestic product expanded an annualised 4.0 percent in April-June, government data showed, more than the median estimate for 2.5 percent annualised growth and the biggest increase since January-March 2015.
Compared to the previous quarter, the economy expanded 1.0 percent, versus the median estimate for 0.6 percent growth.
Annualised GDP for previous quarter was revised to a 1.5 percent increase, while quarterly real (inflation adjusted) GDP was revised up to 0.4 percent growth from a 0.3 percent increase.
Economic growth is expected to continue in coming quarters, offering the Bank of Japan (BOJ) the hope that a tight labour market is finally starting to boost consumer spending, which in turn makes it easier to generate sustained inflation.
"The engines of...
More