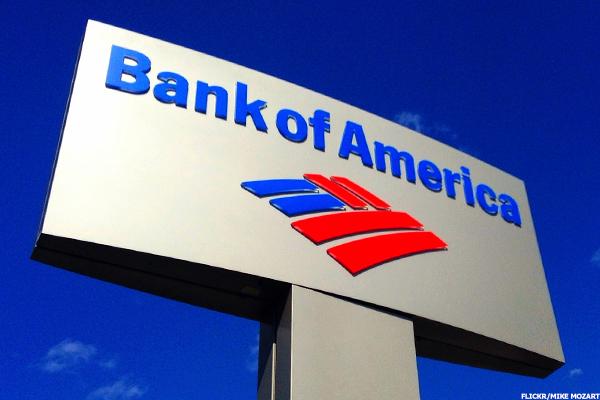 NEW YORK (TheStreet) -- Shares of Bank of America (BAC) were up in late-afternoon trading on Monday as The Institutional View explains that the stock is now a "trading buy" following insider buying.
The research institute's Andrew Addison noted that Bank of America's President of Retail Banking Thong Nguyen bought 30,000 shares of the bank in February at $12.50 each, while Director Frank Bramble purchased 75,000 shares at $12.50 as well, Barron's reports. Three weeks ago, Director Thomas Woods bought 25,000 shares at $14 each.
Additionally, Bank of America...
More