A PRESTON CLIVE FORECAST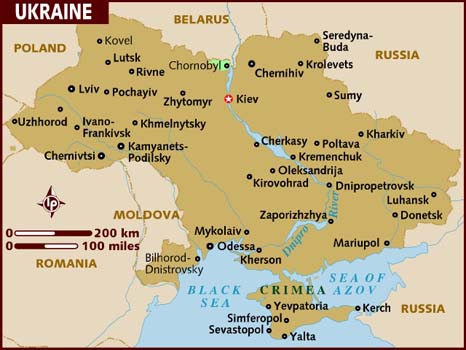 With the press conference today between President Obama and German Chancellor Angela Merkel concerning the subject of the Ukraine and American support of the nation versus the Russian supported action in the disputed territory of the east, Mr. Obama has announced that he is seriously considering giving "lethal aid" (meaning of course military hardware and support) to the Ukrainians to fend off the pro-Russian separatists engaging in battle. 
The west has pretty much entirely (beyond, no doubt, paramilitary intelligence assets from the DIA and CIA almost certainly on the ground keeping eyes and ears very close to the situation to maintain a clear picture of all that is going down on behalf of the USA) relied on the punitive mechanism of sanctions to express their displeasure with Vladimir Putin and his direct support for the separatists. But it seems now, as these sanctions along with the extreme pressure on the tumbling ruble and the collapse of Russia's oil revenue, that Putin is not likely to blink in the face of this "soft" onslaught, that Mr. Obama is truly, for the first time, seriously entertaining the possibility of sending deadly force into Ukraine with legit military human advisory assets and/or simple ordnance. 
I'm asking you all to dust off your crystal balls and tarot card sets, my fellow WhoTrade debaters: this is a big one-- what do you think? Will President Obama start getting all King Abdullah II of Jordan and start looking all macho and severe and get downright military on Mr. Putin? There are many around him who have urged him to play hard and rough, but he's always resisted a direct proxy war with Russia through the vehicle of Ukraine; it probably smacked of the years of VietNam and Korea, and the proxy wars of the Soviet era.
As for me, I have a tough time thinking he's really going to go ahead and do it. I say I he won't. I'm sure there are many in the defense industry who would love to see action like this go forward, sending more dollars into an already wealthy area of industry.
But that's just me.
Let's see what you guys are thinking!
Preston Clive
2/9/2015***