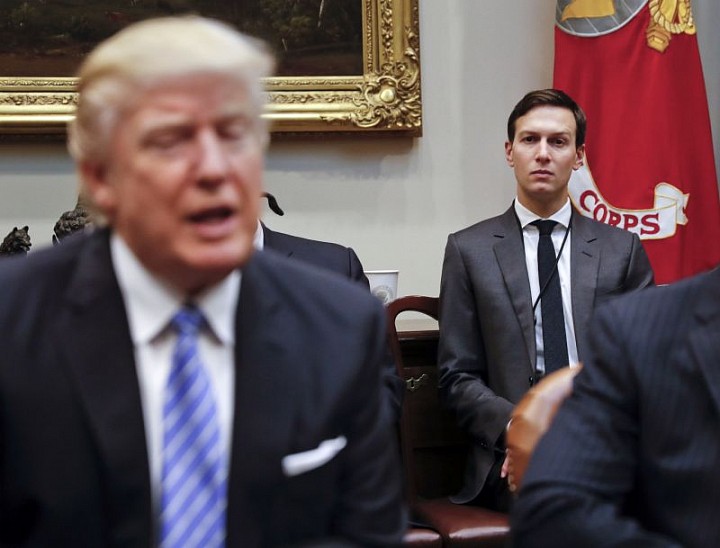 WASHINGTON (AP) — Jared Kushner has been a power player able to avoid much of the harsh scrutiny that comes with working in the White House. But this week he's found that even the president's son-in-law takes his turn in the spotlight.
In a matter of days, Kushner, a senior Trump adviser, drew headlines for leaving Washington for a ski vacation while a signature campaign promise fell apart. The White House then confirmed he had volunteered to be interviewed before the Senate intelligence committee about meetings with Russian officials. At the same time, the White House announced he'll helm a new task force that some in the West Wing have suggested carries little real influence.
Kushner became the fourth Trump associate to get entangled in the Russia probe. North Carolina Sen. Richard Burr, the chairman of the intelligence committee, said Tuesday that Kushner would likely be under oath and would submit to a "private interview" about arranging meetings with the Russian ambassador and other officials.
The news came as the White House announced Kushner would lead a new White House Office of American Innovation, a task force billed as a powerful assignment for Kushner. But the task force's true power in the White House remained unclear, according to a half-dozen West Wing officials and Kushner associates who spoke on the condition of anonymity.
The official White House line is that the group would have sweeping authority to modernize government, acting as strategic consultants who can draw from experiences in the private sector — and sometimes receive input from the president himself — to fulfill campaign promises like battling opioid addiction and transforming health care for veterans. White House press secretary Sean...
More