The JPY crosses have been consolidating over the last 7 sessions or so, following the huge rally in Nov/early Dec. I'm wondering if its time for that JPY weakness to resume.
<!== INSTRUMENT %% %60% ==!>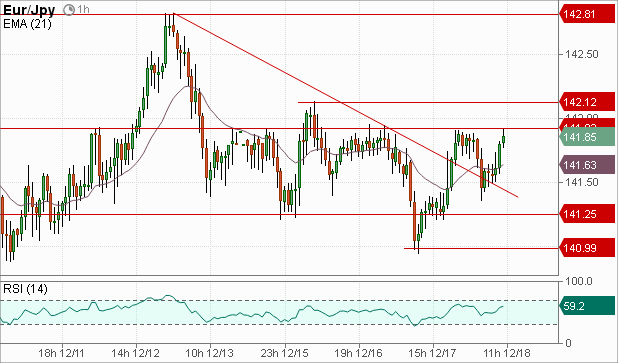 Looking at the EUR/JPY in the shorter term timeframe we have some interesting price action and levels that can help guide us.
While the pair is still in the midst of sideways action, the 141.85 level is an important resistance which if broken could set up the next short-term upmove back towards 142.80.
There's the 142.15 level to contend with, but it isn't a major pivot.
If we do have a strong move towards 142.80, there may be some initial pause, but i would think we extend the rally.
In the opposite scenario, if we are unable to break the 142.80 level, then the pair is likely to stay sideways, with another test of 141.25 or 141 as support likely.