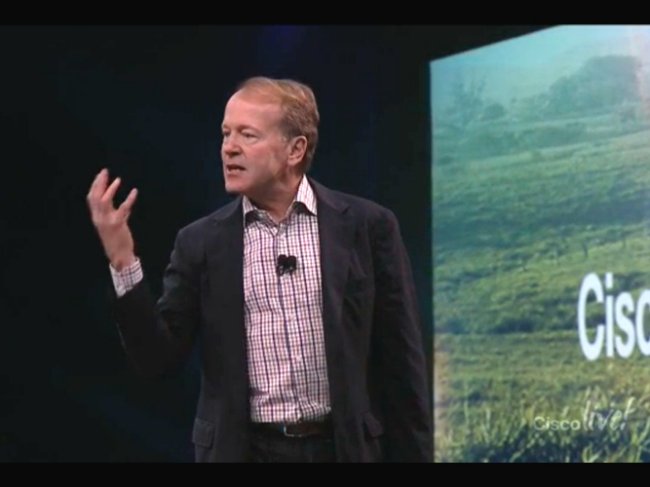 (Business Insider/Julie Bort)
Cisco Executive Chairman John Chambers
Cisco on Wednesday bought Portcullis Computer Security for an undisclosed sum, an 87-person security consulting company in the UK.
Executive chairman John Chambers noted that this was the company's 182nd acquisition, he said on stage to Box CEO Aaron Levie at Levie's Boxworks tech conference.
But, he warned, acquisitions are always a crap shoot.
"Remember, the majority of acquisitions in our industry fail, if you consider did you gain market share? Was it a good decision for your shareholders? Did you keep the technology people and get the next generation of products out?," Chambers said.
"I know 1/3 are going to fail. Chuck knows 1/3 are going to fail. If we knew which ones we wouldn't have done them," he said.
The...
More