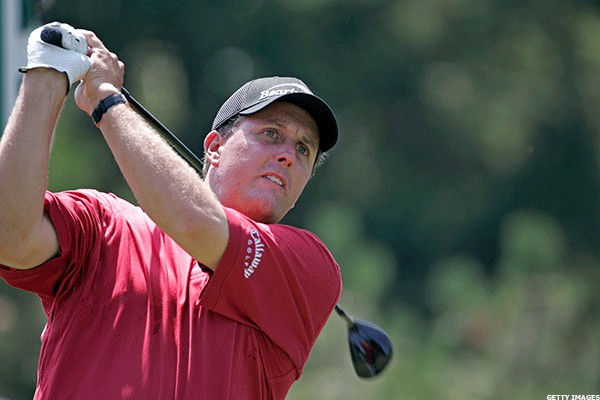 Just like an amazing round on the links, everything has seemed to go right for Callaway Golf (ELY) this year.
Amid an improving U.S. economy and wealth effect from rising home and stock values, people are back paying the pretty penny it costs to play 18 holes. The number of golf rounds played in the U.S. has increased 2.7% this year, according to the latest data from Golf Datatech. Rounds on U.S. public and private courses have gained 3.3% and 0.4%, respectively. And June was even better than the trend so far this year, notes Golf Datatech, with U.S. rounds played surging 5.3%.
More rounds being played has translated to most golf equipment manufacturers selling more balls...
More